Crochet Tutorials for Beginners
By Rachel Choi –
1 Comment
If you're a beginner crocheter or seasoned crocheter who wants to review the fundamentals, this post is for you. This post rounds up a lot of beginner level tutorials to take you from absolute beginner to advanced beginner. Take your time and go through each tutorial. You don't have to do them all in order, so feel free to skip around to the tutorials that interest you the most!
How to Crochet
If you have no idea how to crochet, this is the perfect place to learn how. No matter how old (or young) you are, learning to crochet is pretty easy. Best of all, it doesn't take much time to get started.
How to Read Crochet Patterns
I bet every crocheter remembers the dreadful first time they read a crochet pattern and had no clue what they were reading. I know for sure that happened to me! Let's get rid of all that frustration and decrypt crochet patterns once and for all. Here is a basic guide to start reading crochet patterns.
How to Count Crochet Stitches
If you're a beginner crocheter, it may be difficult to count your crochet stitches. The ability to count your stitches is extremely important if you want your project to turn out as intended. Counting stitches is a skill often learned with experience. The more you crochet, the more familiar the stitches will become making them easier to recognize and count.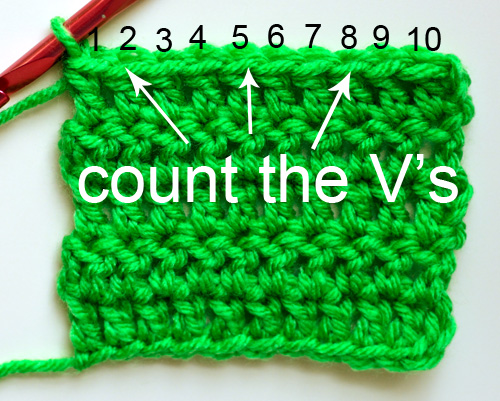 How to Crochet in the Round
Crocheting can be done in rows and also in rounds. The tutorial includes a round up of a bunch of tutorials and special techniques for crocheting in the round. If you've never crocheted in the round before, start with the first few tutorials that are linked.
What the Heck is a Gauge?
A gauge is a small swatch of work, typically made up of a small piece of the pattern or a stitch that is used in the pattern. The purpose of making a gauge is to ensure that the tension and size of your stitches match the designer's. This way your finished item will be the same size as the size indicated in the pattern.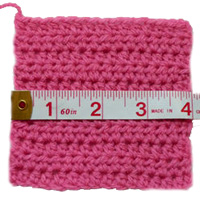 What is a Stitch Marker?
A stitch marker can be anything from plastic rings you buy at the store, a spare safety pin, or something as simple as a scrap of yarn. Whatever you use, the point is to stick markers into the stitches of your crochet work so that it's easier to follow.
How to Change Colors in Crochet
Here are some tips on how to change colors in your crochet work. The basic idea is to simply let go of the yarn you are currently using and pick up the new yarn that you want to use.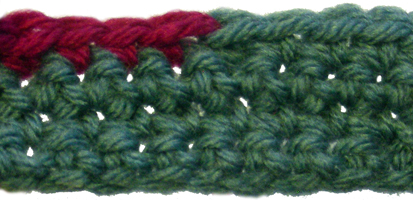 7 Tips to Establish Consistency
If you are new to crocheting, one of the toughest things to master is making consistent stitches in your work. If you've ever tried making a square and it ended up not so square, then you know what I'm talking about!
How to Finish off and Weave in Ends
When I finish off I like to make one chain then cut the yarn and pull the strand of yarn through the chain if I'm working in rows. This makes a small little knot. If I'm working in the round I like to slip stitch in the next stitch, then cut the yarn. Then I weave the ends into the back side of the work.
Are you new to crocheting? Need help? Feel free to check out the Crochet Help Desk and leave your questions there!