Crocheting Baby Items – 30% OFF Crochet Patterns
By Rachel Choi –
Be the first to comment
If you have a baby in your family I'm sure there's been plenty of crocheting done for the little one. If not, now is a great time to start! There are so many things you can crochet for babies, from clothing, to toys, to accessories. The best part is that all items you crochet are small in size, so they work up fairly quickly.
To get you going on your crocheting endeavors, all baby related crochet patterns are now 30% OFF in the Crochet Spot Store!
Click here for 30% OFF crochet patterns!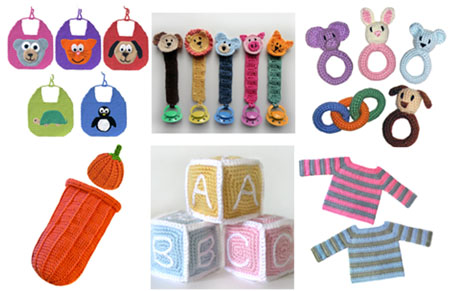 You can find all of our baby related crochet patterns in the baby section. There's no need to enter in any coupon codes since all of the patterns are already discounted. Just add the patterns you like to your cart and check out.