Crocheting By Color
By Claire Ortega-Reyes –
16 Comments
When it comes to crochet, color is one of the first things to consider when starting a project. It plays a vital role in the visual impact of any project–for bigger projects you may want to use colors that area easy on the eyes, but to make details stand out, you have to pick an eye-catching pop of color. You may think you have it all planned out when you go yarn shopping, but when you get home you think, "Did I just make a big mistake?"

Colors and Moods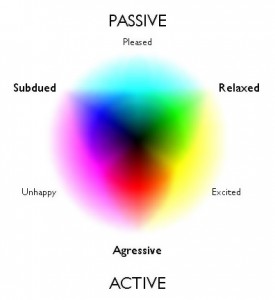 It's perfectly normal to experience that, since colors have long been discovered to have ties with people's moods.
Color psychology is a big  consideration–for both personal and professional creative endeavors. Color can make people feel calm, excited, happy, or sad: always remember this when picking your color palette. If you're making a project for a person, for a specific purpose, color just might be a factor in its effectiveness. For example, if you're making a prayer shawl, making it in red or orange might encourage just the opposite of peace and calm.
Your Crochet Color Pattern
Have you noticed a color pattern in your crochet work? In my case, I find myself working mostly with blues and greens, with the occasional yellows and reds. I was surprised when I realized this–violet is my favorite color, yet I don't often use it for crochet. My big projects are always a pleasing tone of blue or green–because these colors calm me and don't put much strain on my eyes. I also discovered that when I make things in bright colors like red and pink, I take longer to finish the project! I guess it's because I'm a laid-back person and I can't stand to look at "aggressive" colors for long periods of time.
What about you? Do you notice a color pattern in your crochet work?