How to Crochet a Mobius
By Candace –
22 Comments
A mobius is a ring with a half-twist that is often used to crochet a scarf, cowl, shawl or wrap. It's a fascinating form because it has only one side and one edge. One method of making a crochet mobius is to simply make a strip, make the half-twist, and sew the ends together, but if you like a challenge, here's how you make a mobius starting with the foundation chain.

Start with a chain (mine is 50 ch long) and twist one end 180 degrees.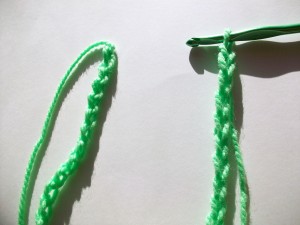 Join the two ends, making a slip stitch in the bottom loop of the last chain.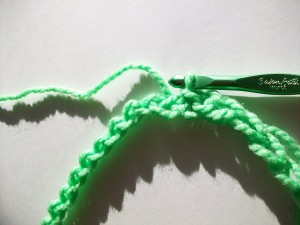 Ch 3 and dc (or use whichever stitch you prefer) in the bottom loop of this chain and place a removable stitch marker in the stitch you just made; it will mark the beginning of the round. Crochet into all the rest of the bottom loops of your chains. Your hook should now be opposite your marker.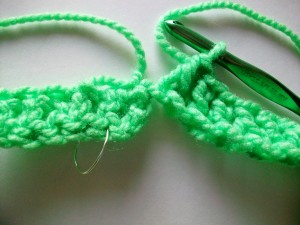 Dc into the top loops of each initial chain stitch until you reach your marker. Sl st in the ch-3. You've completed the mobius.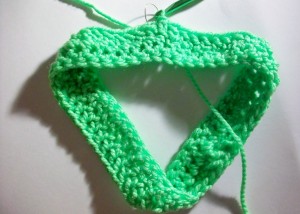 At this point, you can now crochet around your mobius normally until it is the desired width.
Have fun crocheting your mobius! Feel free to leave a comment below if you have questions or need help crocheting your mobius.