How to Crochet: Broomstick Lace Increase
By Candace –
4 Comments
Broomstick lace, like any other technique, has a lot of potential, especially when you add shaping to your repertoire. Fortunately, making increases in broomstick lace is fairly easy if you are comfortable with shaping and making broomstick lace. All you have to do is make more stitches in the groups of loops. If you are haven't tried broomstick lace yet, check out the How To Crochet: Broomstick Lace tutorial first.

For the purpose of this tutorial, I am using a swatch made with 2 groups of 4 large loops.
Left-handed crocheters can hover their cursors over the photos for another view
To increase from two groups of loops to three groups, I need to increase from 8 to 12 stitches, so instead of making 4 sc in the loops as I did in previous rows, I make 6 sc in each group.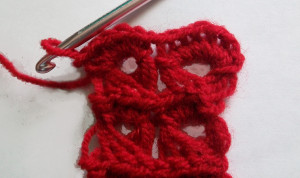 Now I turn my work and pull up a loop in each sc.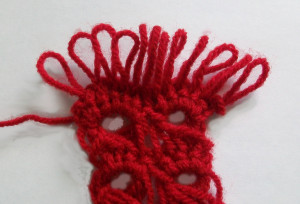 Since I am not increasing on this row, I work 4 sc into each group of 4 loops.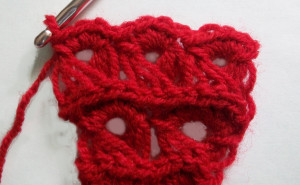 The key is to make sure you increase evenly (or according to the shaping you want) as you work. Don't be afraid to take out a paper and pencil to work out the math if you need it.
Need more help? Feel free to leave a comment.