How to Crochet: Curly Fringe
By Robin Beers –
42 Comments
If you have ever seen a scarf with curly fringe and thought it must have been really difficult to crochet, think again! It is really easy to do! All you have to know is single crochet and that's pretty basic. So if you want to add a pretty spiral fringe to a scarf, keep reading – this tutorial is for you!
Note: If you are left handed, just put your mouse over the photo to see the left handed view.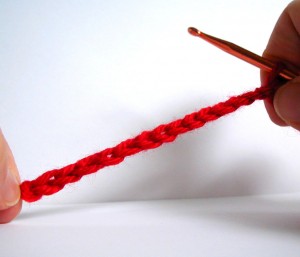 First chain 15. The longer the chain, the longer the spiral when finished.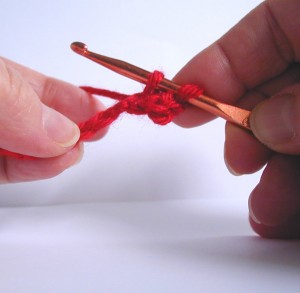 Then, make 3 sc in the 2nd ch from hook.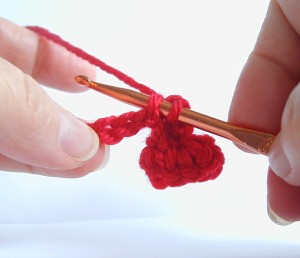 Continue to make 3 sc in each of the ch.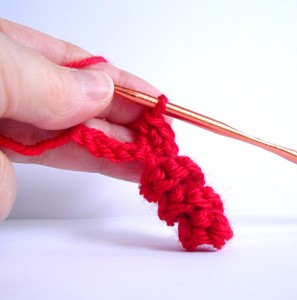 When finished, you will have your curly fringe!
To make the fringe on your completed scarf, just begin at lower edge of scarf and make each fringe as you go across, putting the same number of sc between each spiral on the edge. It is really easy! For added interest, change the size of your spirals, maybe in a ch 15, ch 25, ch 35, ch 25, ch 15 pattern. Use your imagination and have fun!
If you have any questions or comments, please don't hesitate to write below.