How to Crochet: Double Treble Crochet Stitch (dtr)
By Candace –
9 Comments
Double treble (dtr) stitches add a lot of height and are very airy, making them great for lace and openwork projects.
The basic instructions for a dtr are: yo (yarn over) 3 times, insert hook into the desired st, yo, pull up a loop, (yo, pull through two loops) 4 times.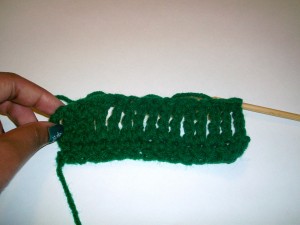 Here's a visual breakdown. You can hover over the pictures with your cursor to see the left hand view.
To start your double treble, yarn over three times. Your work should look like this: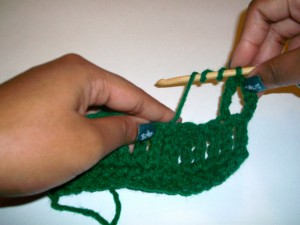 Next, insert your hook into the next stitch.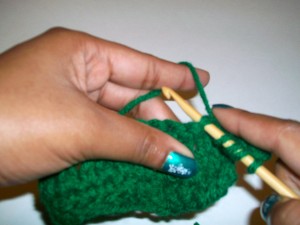 Yarn over again.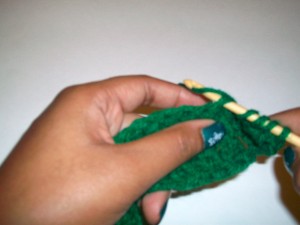 Pull up a loop. There will be 5 loops on your hook.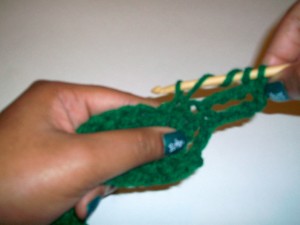 Yarn over and pull your working yarn through two loops four times. The number of loops on your hook will go from 5 to 4 to 3 to 2 to 1 each time.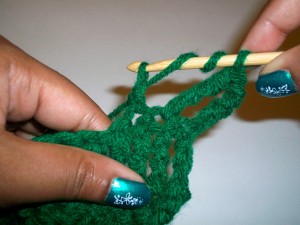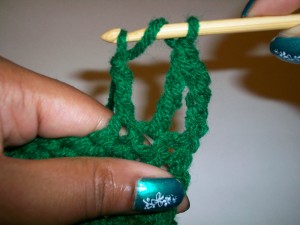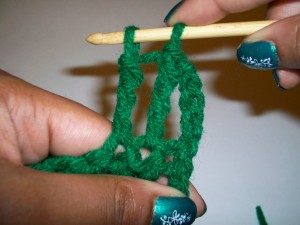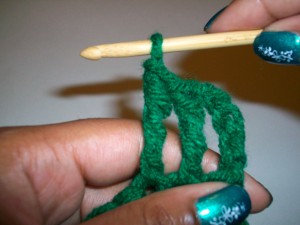 You have now completed a double treble crochet stitch! Have question or need help? Feel free to leave a comment at below and I'll help you out!