How to Crochet: Entrelac
By Candace –
Be the first to comment
Have you tried our other entrelac tutorials yet? If you have, you'll find this one a breeze to follow, but even if you haven't, you should be able to follow along. This method for starting entrelac is a lot like the Tunisian entrelac method, but unlike Tunisian entrelac, this method only works for blocks that have an off number of rows.

You can use different stitches to perform this technique, but for the sake of the tutorial, I'll be using single crochet stitches in 5×5 blocks.
Left-handed crocheters: hover over the photos for another view
For this version of entrelac, you'll need to start with a long crochet chain that accounts for each base stitch in each block and each side stitch plus your turning chain for the very first stitch. Since I'm making three 5×5 single crochet blocks, I start with a ch 31.
First block:
Sc in second ch from hook and next 4 ch, sl st in next ch
Sl st in next ch (the sl st at beginning of even rows replaces the turning ch), turn, sc in each sc across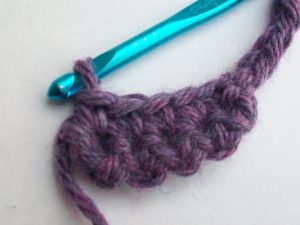 Ch 1, turn, sc in each sc across, sl st in next ch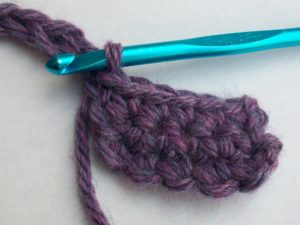 Continue working each row by repeating the previous two steps, making sure to sl st at the beginning of even rows and a the end of odd rows until block is finished.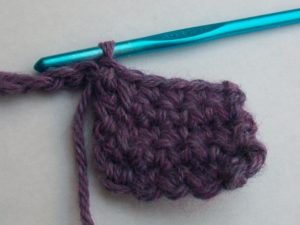 Second and all remaining blocks:
Ch 1, sc in next 5 ch, sl st in next ch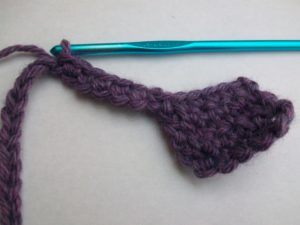 Continue working the rows as in the first block, starting the even rows with a sl st and ending the odd rows with a sl st until block is complete.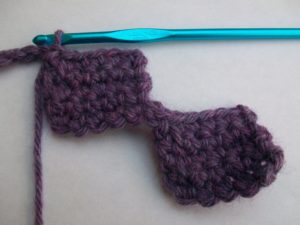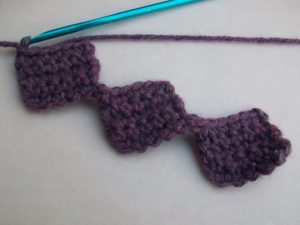 Once the entrelac row is complete, you will be ready to start the next. Be sure to check back for more tutorials, and if you need help with this one, feel free to leave a comment below.