How to Crochet: Tunisian Bar Stitch (Tbs)
By Candace –
Be the first to comment
In some ways, the Tunisian bar stitch is like the Tunisian full stitch (tfs). As with the tfs, it has a natural bias, so crocheters should be prepared to use it with other stitches and block the finished object. It is also worked in much the same manner as the tfs, except the hook is inserted into the horizontal bar. However, the tbs is lighter than the tfs, making it a better choice for accessories and apparel.
If you are unfamiliar with Tunisian crochet, you can start learning with the Tunisian simple stitch (tss) tutorial.

For a left-handed view, you can hover your cursor over the photos.
The tfs is made in the space between stitches, through the horizontal bar.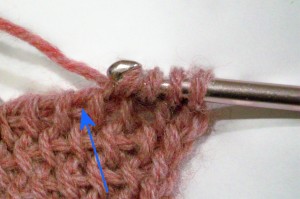 To make the stitch, insert your hook into the next horizontal bar.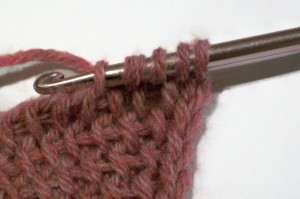 Yarn over and pull up a loop.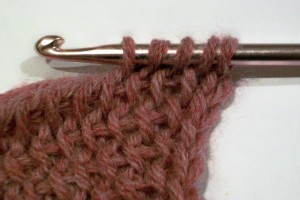 Continue working across the row. Then work the return row as usual, and you're done.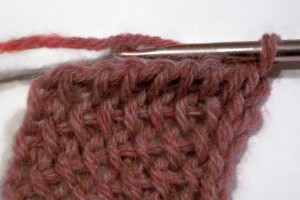 If you need help with this stitch, feel free to leave a comment below.