How to Crochet: Tunisian Full Stitch (Tfs)
By Candace –
6 Comments
Tunisian full stitch, as its name implies, is good for creating something that is bulky and heavy. Blankets, rugs, and mats are just a few applications for for this easy-to-make stitch. One thing to keep in mind is that the tfs has a natural bias and may need to be combined with other stitches in addition to being blocked to straighten it out. If you are unfamiliar with Tunisian crochet, you can start learning with the Tunisian simple stitch (tss) tutorial.

For a left-handed view, hover your cursor over the photos.
The tfs is made in the space between stitches, underneath the horizontal bar.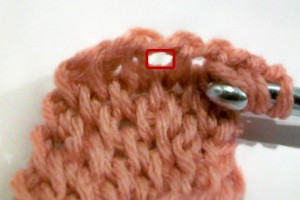 Insert your hook into the next space.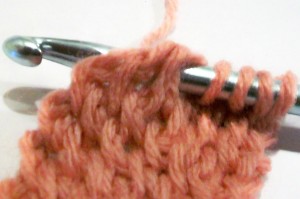 Yarn over and pull up a loop.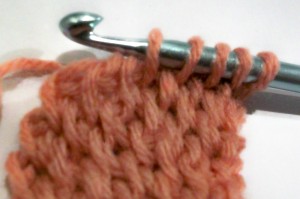 Continue working across the row. Then work the return row as usual, and you're done.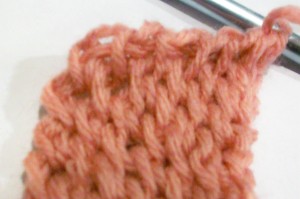 If you need help with this stitch, you can leave a comment below.