How to Crochet: Tunisian Puff Stitch
By Candace –
Be the first to comment
The puff stitch is one of the many traditional crochet stitches that easily translates over to Tunisian crochet. I like puff stitches because they don't add as much bulk as some other relief stitches, but they still stand out nicely. If you are already familiar with Tunisian crochet, try this stitch out.

Hovering over the photos will give you a left-handed view.
Start by working until you get to where you want the puff stitch.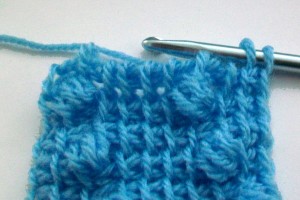 Yarn over (YO) and pull up a loop in next st. This can be worked as if making a TSS, Tks, or another kind of Tunisian stitch.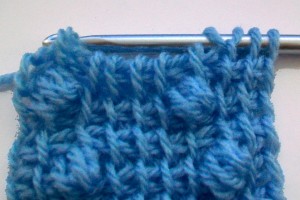 YO and pull up a loop in the same stitch as many times as you need to. I did it three times in this swatch, leaving a total of 6 additional loops on my hook.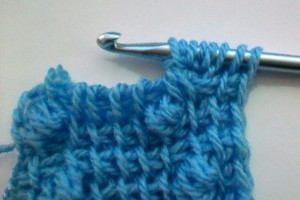 YO and draw hook through all the loops of your puff. Make sure you don't accidentally draw it through your previous stitches.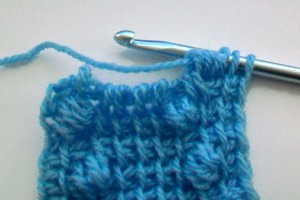 Finish your row as you normally would, completing both the forward and reverse passes.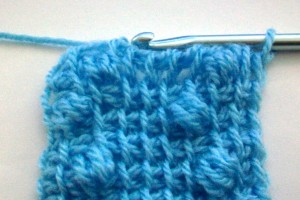 Your puff stitches are now made, and you can continue crocheting. If you need help, feel free to leave a comment below.