How to Easily Sew Elastic to Crochet
By Candace –
5 Comments
When sewing elastic to fabric, many of us have probably come across instructions that tell us to mark the fabric and stretched elastic, and sew the two together while the elastic is stretched out. It's a pain, and with crochet fabrics, it may not even be necessary. With thin elastic and the anatomy of your crochet stitches, you can put in some stretch in a way that's similar to drawing elastic through a casing.

The crochet band I am using has stitches worked into the front and back stitches of previous rows, leaving a wrong side that has loops convenient for drawing elastic through them. In your work you may find other parts of crochet stitches that can be used in the same manner depending on the hooks and yarn you use.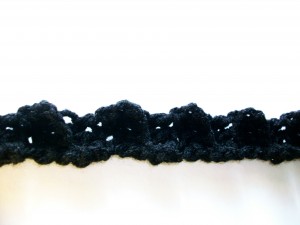 Thread the elastic through your yarn needle. My elastic is 1/4″ thick. You do not need to cut it yet, but if you wish to, cut the elastic so that it is at least the length of the object you are attaching it to.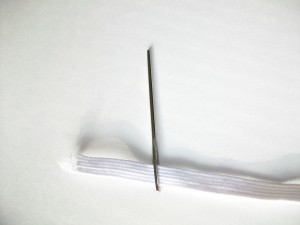 Thread the elastic through the exposed loops on the wrong side of the fabric or whichever loops you are using for your project.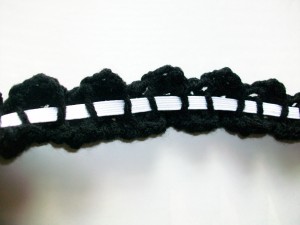 Pin the end of the elastic to the end of your project, then stretch the elastic to the desired tautness. You can put a pin in the other end and test the band to make sure it isn't too tight before sewing the ends of the elastic to your project. After you sew the ends, stretch and release your project a few times to be sure the band is distributed evenly. When you're done, cut the ends of the elastic so they don't show.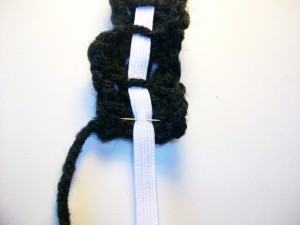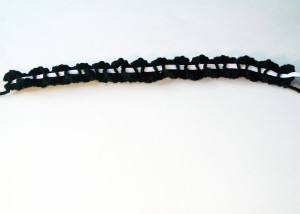 There you have it! Have any question or need more help? Leave a comment below!