Posted in
Fun Ramblings
,
News
on March 17th, 2016 by Caissa "Cami" McClinton –
7 Comments
It is an absolute pleasure to announce and congratulate the winners of the 2016 Crochet Spot Oscar Mystery CAL! The whole thing was a lot of fun and it was different for us. I was thrilled to see that people threw caution to the wind and enjoyed the process and the projects, too!
We had twelve wonderful nominees! Each entrant was honored with a beautiful, high resolution nominee badge suitable for printing or displaying on your blog, website, or social media.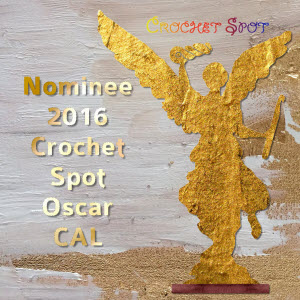 Congratulations to our nominees, Tia, Julie, Gayle, Linda, Brenda, Diane, Susanne, Varsha, Michele, Wendy, Lisa, and Lynne!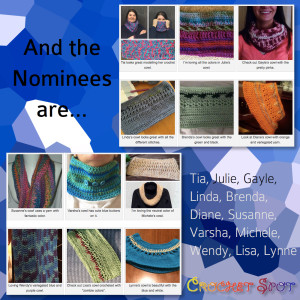 There was one person who was a prolific CAL-er and received multiple nominations!
read more »