Crochet Pattern: Animal Soap Savers
By Rachel Choi –
Be the first to comment
Make bath time fun for children by crocheting these cute animal soap savers. Choose from the bear, elephant or lion, or crochet them all! Insert a bar of soap and you're ready to shower! The soap saver will help lather the soap and replace the need for washcloths. Not only are they cute, but they also create grip on the soap making it less slippery. Soap savers are also great for using up small pieces of soap so there's no waste. When bath time is done, be sure to hang the soap saver to dry using the drawstring loop.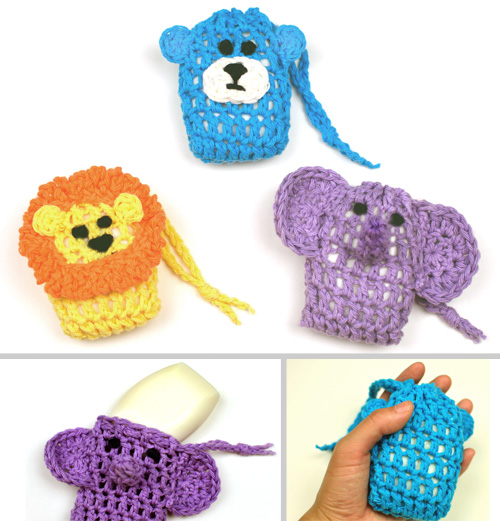 Click here to see full pattern details!
All purchases help to support Crochet Spot and are greatly appreciated! Please log in or create a new account at the Crochet Spot Store to purchase this pattern. Premium Pattern Members may log into the store and download the pattern for free.