Crochet Pattern: Broomstick Lace Wrap
By Rachel Choi –
10 Comments
New in the Crochet Spot Store, this elegant wrap can be worn in so many ways! Wear it around your shoulders when you get cold, around your neck as a fashionable scarf, or any way you desire. As the name implies, this wrap is crocheted using the broomstick lace technique. This pattern is great for practicing and learning broomstick lace. Prior experience with broomstick lace is not required, although it would be beneficial.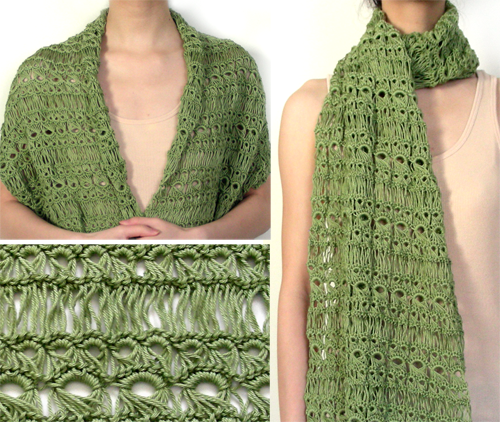 Click here to see pattern details!
All purchases help to support Crochet Spot and are greatly appreciated! Please login or create a new account at the Crochet Spot Store to purchase this pattern. Premium Pattern Members may log into the store and download the pattern for free.