Crochet Pattern: Chunky Doily
By Rachel Choi –
Be the first to comment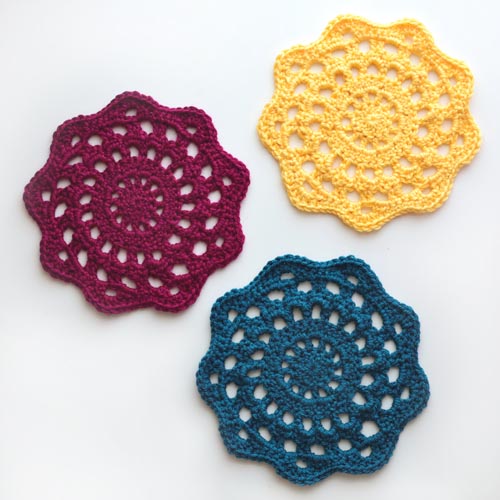 Who said doilies have to be crocheted with small thread? This doily is crocheted using medium/worsted weight yarn and still has all the elegance of a classic doily. With the thicker than usual yarn (for a doily at least), it works up super quick so that you can crochet an entire set of doilies in a day. The thicker yarn also makes it a great first doily pattern for beginners. The doilies would look great under a flower pot, candy dish, or even used as a trivet.
Click here to see full pattern details!
All purchases help to support Crochet Spot and are greatly appreciated! Please log in or create a new account at the Crochet Spot Store to purchase this pattern. Premium Pattern Members may log into the store and download the pattern for free.