Crochet Pattern: First-Timer Doily
By Rachel Choi –
Be the first to comment
Are you ready to crochet your first doily? Here is a pattern just for you! Doilies can be intimidating, but this pattern uses basic crochet stitches and a slightly thicker thread to make a doily that is easy to crochet. Even though the pattern is easy, it doesn't lack in interesting shaping or lace work. The doily has a classic look that even experienced doily crocheters can enjoy. If you're having trouble crocheting with thread, feel free to try the pattern with a thicker thread or regular yarn first. Once you are comfortable crocheting with thread, try the doily with thinner weights of thread for an even lacier look.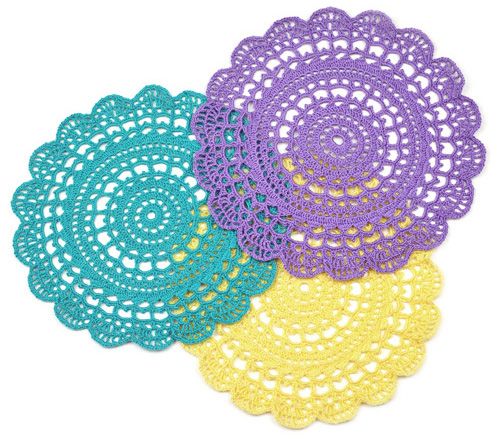 Click here to see full pattern details!
All purchases help to support Crochet Spot and are greatly appreciated! Please log in or create a new account at the
Crochet Spot Store
to purchase this pattern.
Premium Pattern Members
may log into the store and download the pattern for free.