Crochet Pattern: Double Stranded Oval Placemat
By Rachel Choi –
Be the first to comment
This placemat is crocheted with 2 strands of yarn held together, making it quicker to crochet and creating a thicker, sturdier fabric. The double strands are used throughout the pattern, working seamlessly in the round from the center out. The classic oval shape never goes out of style. Crochet a set of these placemats to reuse again and again. Choose a yarn that is machine washable so that you can toss the placemats in the washing machine for easy clean up.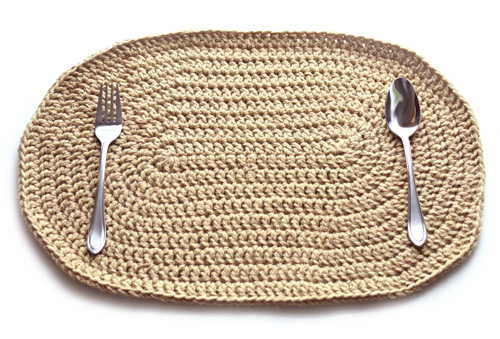 Click here to see full pattern details!
All purchases help to support Crochet Spot and are greatly appreciated! Please log in or create a new account at the Crochet Spot Store to purchase this pattern. Premium Pattern Members may log into the store and download the pattern for free.