Crochet Pattern: Dusting Mitt
By Rachel Choi –
3 Comments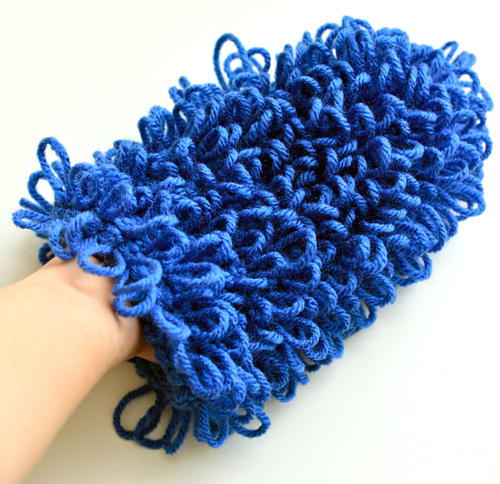 Ditch those expensive, disposable dusters! Go green and environmentally friendly, by crocheting your very own dusting mitt that can be reused over and over again. Choose an inexpensive, machine washable yarn. Acrylic and cotton yarns both work well to attract and hold dust. The pattern uses a special loopy stitch (photo tutorial included) to create fibers that will get into small crevices and corners. Once it's dirty and full of dust, shake off the large clumps of dust over a trash can and then toss the mitt into the washing machine. Crochet a few dust mittens so that you always have a clean one to use.
Click here to see full pattern details!
All purchases help to support Crochet Spot and are greatly appreciated! Please log in or create a new account at the Crochet Spot Store to purchase this pattern. Premium Pattern Members may log into the store and download the pattern for free.