Crochet Pattern: Toilet Seat Cover and Contour Rug
By Rachel Choi –
2 Comments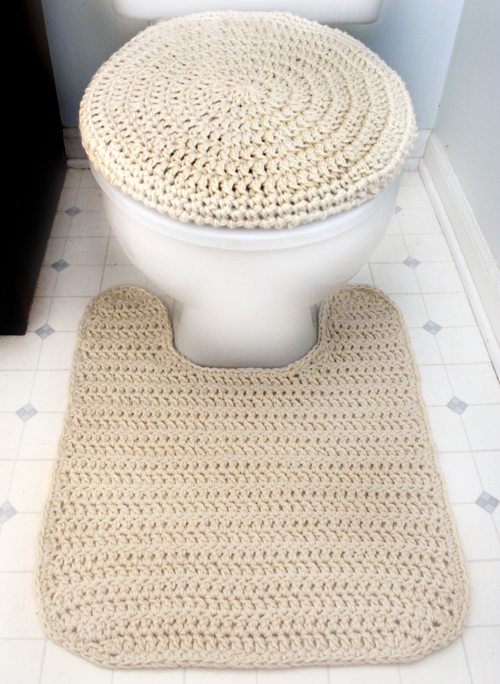 This pattern was requested by a Crochet Spot reader!
Crochet a matching toilet seat cover and contour rug. Choose a yarn that is machine washable so that you can easily toss them in the washing machine when needed. The patterns are crocheted with a large crochet hook and 2 strands of medium/worsted weight yarn held together, to achieve a thick fabric. The large crochet hook makes the patterns fairly quick to crochet. Although not required, apply puff paint along the underside of the rug for an added nonslip grip.
Click here to see full pattern details!
All purchases help to support Crochet Spot and are greatly appreciated! Please log in or create a new account at the Crochet Spot Store to purchase this pattern. Premium Pattern Members may log into the store and download the pattern for free.