Crochet Pattern: Pepperoni Pizza Blanket
By Rachel Choi –
2 Comments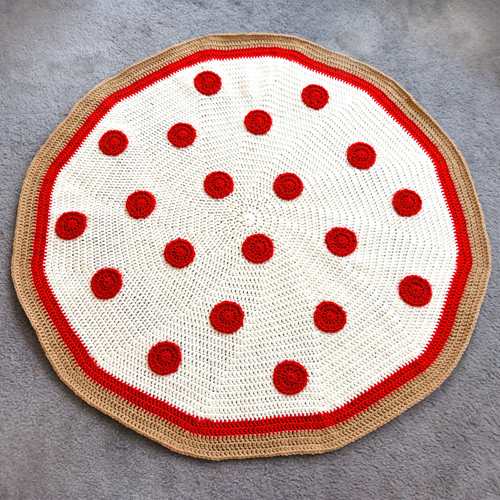 This pattern was requested by a Crochet Spot reader!
Here is an afghan pattern for the pizza lovers! Crochet a giant pizza to use as a blanket or even a novelty rug. The pattern is designed so that you can personalize your pizza to be any size that you desire. Crochet a giant pepperoni pizza for a baby, child, or adult. The pattern is worked seamlessly in the round from the center out with a special technique for smooth color changes. Crochet as many pepperoni as you desire to top the pizza.
Click here to see full pattern details!
All purchases help to support Crochet Spot and are greatly appreciated! Please log in or create a new account at the Crochet Spot Store to purchase this pattern. Premium Pattern Members may log into the store and download the pattern for free.