Crochet Pattern: Rambunctious Race Car
By Rachel Choi –
8 Comments
Vroom vroom!! New in the Crochet Spot Store, the Rambunctious Race Car will go crazy in the hands of a child with a wild imagination! This race car is a fun challenge to crochet but is not intended for beginners. Crocheters should be comfortable changing colors while crocheting to create the race stripes and windows. Prior experience with sewing and shaping crocheted pieces together is recommended. Basic embroidery skills will also be needed to create the small details.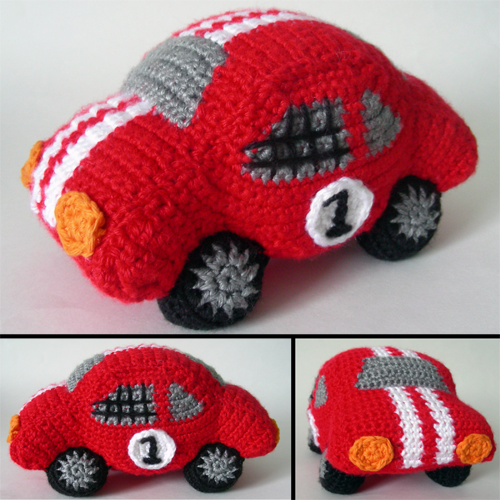 Click here to see full pattern details!
All purchases help to support Crochet Spot and are greatly appreciated! Please log in or create a new account at the Crochet Spot Store to purchase this pattern. Premium Pattern Members may log into the store and download the pattern for free.