Crochet Pattern: Reindeer Pillow
By Rachel Choi –
Be the first to comment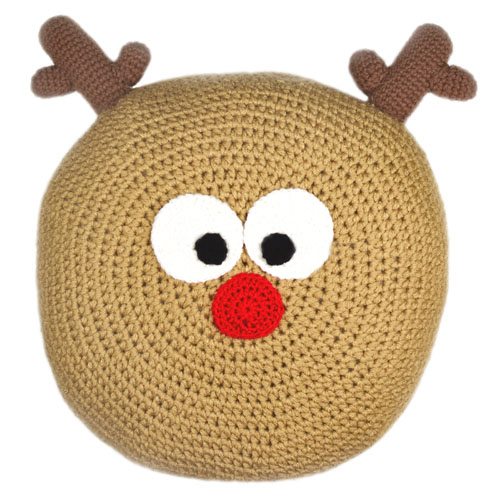 Add this adorable reindeer pillow to your home decoration this holiday season, or give it as a Christmas gift to someone you know who would love it. This round toss pillow is sure to impress! The pillow is crocheted in the round from the center out using 2 strands of yarn held together for a sturdy and quick finish. Then the eyes, nose, and antlers are sewn on.
Click here to see full pattern details!
All purchases help to support Crochet Spot and are greatly appreciated! Please log in or create a new account at the Crochet Spot Store to purchase this pattern. Premium Pattern Members may log into the store and download the pattern for free.