Crochet Spotters Share Stash Down Tips
By Caissa "Cami" McClinton –
18 Comments
Crochet Spotters always come through. When I wrote last week's post about having a seriously large stash, I wasn't prepared for the wonderful flood of responses I would get. Thank you so much to Maryisidre, 1001knits, Doug, Melissa, and Kim Domingue, who made me feel not so alone!
With your encouragement (and great ideas) I think I am (just about) ready to tackle my stash. I know how to do this in theory, but in practice it takes a bit more preparation, drive, and willpower. While I was not in my space, but had some free time, I imagined what I would do and how I would do it. I am happy to report that I have a plan (kind of) but I can tell this is going to be a serious undertaking. The plan needs a little more work, but in the meantime, I am honored to share the following:

Organizational Tips from Crochet Spotters
Kim Domingue shared a compelling tale of stash acquisition and how she reached SABLE, but then found the courage to pare down. The HOW?
– When deciding what to keep, she asked herself, "Do I still like the yarn? Its color, hand, weight, fiber content?"
– She went through her stash box by box and gave the cast offs to relatives, friends, and a church group that crochets lapghans for nursing home residents.
Melissa got rid of her stash. The WHERE? She donated to the local VFW Women's Association. They make all sorts of things for veterans who are homeless or in hospitals or rest homes.
1001knits is a self-proclaimed yarn hoarder! (See? I'm not alone!) Great tips for destashing include
– Getting others involved in a yarn swap at your crochet group.
– Knowing what you have so letting go won't feel so terrible.
– Using what you have and NOT BUYING MORE UNTIL YOU RUN OUT.
– Searching pinterest for easy stash down projects!
Doug organizes his stash by using Ravelry and has some great rules for that. He SAYS NO to free yarn donations unless something "jumps out" at him.
Maryisidra stores yarn in CLEAR tote boxes and sorts by EXPENSIVE/INEXPENSIVE. She suggests sorting by COLOR if one has space, or by PROJECT if appropriate. Anything extra should be DONATED!
Oh, man. Since I have so many great ideas so far, it seems like I will actually have to go through with this destashing idea.
In an effort to manifest progress before it has even begun, I shall chant the following affirmation at all times until I begin:
Oh darn! Oh darn! I must decrease my yarn.
I will. I will. I will stash down my till.
I shan't. I shan't. I shan't begin to rant.
I can. I can. Fit my yarn in a van.
(Wait. What? Maybe that last one was a little over the top. I should probably quit while I'm ahead.)
Hi.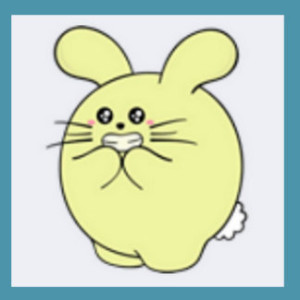 I guess I have to remember that happiness lies in creating, not hoarding.
So what do you think, Crochet Spotters? Are these yarn organizers onto something? Do you think I can do it? What should I crochet once I figure out what exactly I have? (Remember, it has got to be quick and use a lot of yarn!!) Leave your ideas, thoughts, and words of encouragement or ridicule 😉 in the comments below!