Fiber Art as Playground by Toshiko Horiuchi MacAdam
By Caissa "Cami" McClinton –
11 Comments
I thought we'd take a peek into the world of crocheted artworks every now and then. This week we'll talk about Japanese and Canadian artist Toshiko Horiuchi MacAdam.
When appreciating the massive artworks by MacAdam, you don't have to keep your hands off the art. Many of her works are literally colorful playgrounds meant for children to enjoy, but they didn't start out that way. The idea was born when children climbed onto a gallery installation resembling a hammock. MacAdam observed as her artwork as it changed shape and was inspired.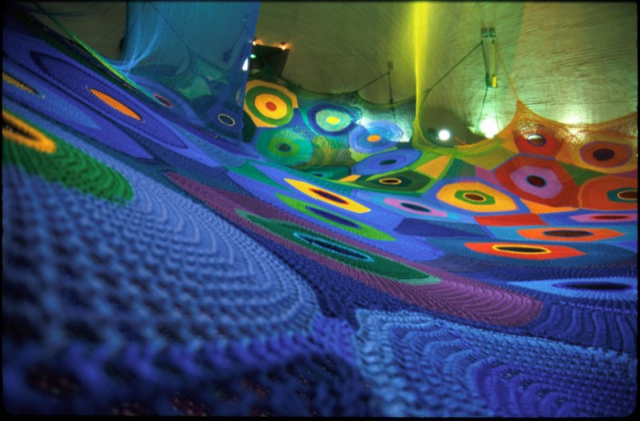 Years later, the magical work called Takino Rainbow Nest was installed in the Takino Suzuran National Park in Hokkaido, Japan. MacAdam creates the sturdy pieces by hand, crocheting nylon cord ordered by the ton.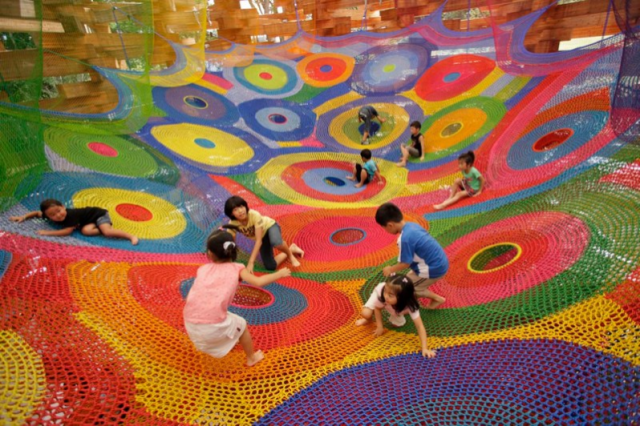 I adore the idea of crocheting something on such a large scale, and the fact that this work brings joy to the community makes it all the more meaningful.
Do you think the kids in you life would like this? Have any of you crocheted a hammock or swing?