Giveaway Winner: Melissa Leapman's Indispensable Stitch Collection for Crocheters
By Caissa "Cami" McClinton –
2 Comments
I was thrilled to see the great response to the Melissa Leapman's Indispensable Stitch Collection for Crocheters giveaway! A lucky winner has been chosen, was notified, and has received her prize. The lucky winner was…
Helena, whose comment is below.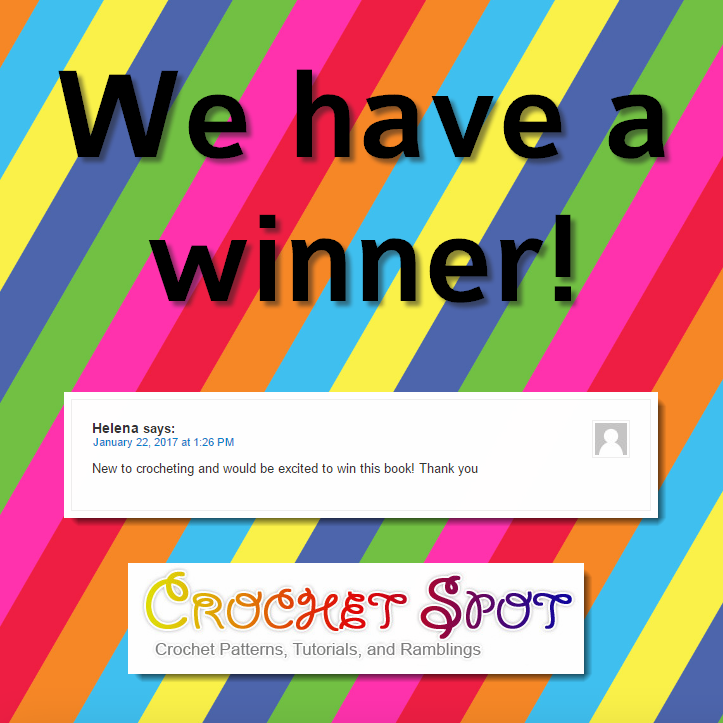 Helena is a beginner crocheter, so the book will serve as a sound foundation for her hobby! Don't despair if you didn't win. Rachel has yet another giveaway planned and it's up right now. Click over to the Every Which Way Crochet Borders Book Review, Free Pattern, and Giveaway. This is the latest from Edie Eckman, who is fiber arts royalty. I have two other books in her series, and they are incredible, so this one is sure to please as well.
As always, thanks for reading and leave your thoughts, ideas, comments, and questions in the comment section below.