How to Crochet: Backward Double Crochet
By Candace –
8 Comments
Backward crochet stitches open up possibilities for variation in your crochet, and they are also convenient. Crocheting backward without turning is great for working on blankets. Best of all, it's simple and only a slight variation from regular crochet. For an introduction to backward stitches, see the backward single crochet tutorial.
Left-handed crocheters can hover over the pictures to see a left-handed view of the backward single crochet.

To start, yarn over (YO) and insert your hook into the next stitch from back to front. (The direction of the yarn overs does not matter; do what is comfortable for you.)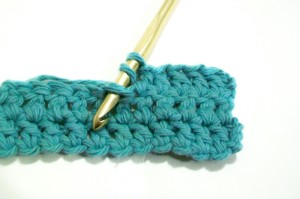 YO and pull up a loop.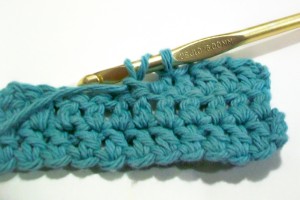 YO and pull through two loops.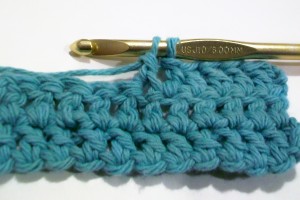 YO and pull through remaining two loops.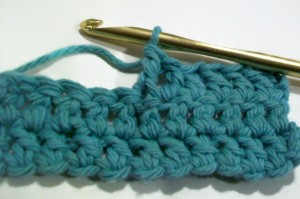 There's your backward double crochet. If you need any further help, leave a comment below.