How to Crochet: Chain (ch)
By Rachel Choi –
38 Comments
This tutorial is for both right and left handed people. For left handed pictures, roll your mouse over the image and it will change for you.
Chain stitches are the foundation of everything that is crocheted. Learning how to crochet a chain stitch is really easy and is one of the first things that anyone learning to crochet should do. Simply follow the instructions below to learn how to crochet chain stitches.
Step 1: Always start by making a slip knot and place the knot on your hook.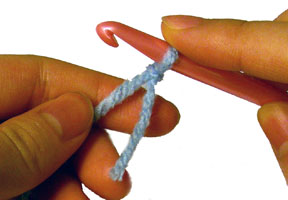 Step 2: Yarn over (wrap the yarn over your hook).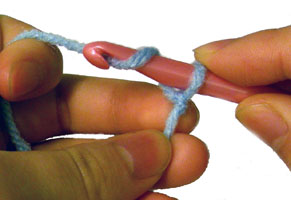 Step 3: Pull the strand of yarn through the loop.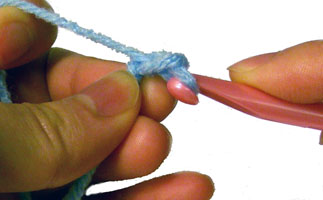 Congrats! You just made one chain! Continue to yarn over (yo) and pull the strand of yarn through the loop to create more chains, repeating steps 2 and 3. Here is what a series of chains look like.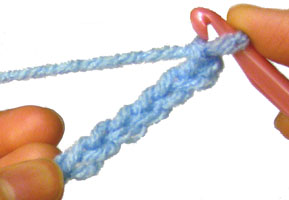 If you decide to follow a crochet pattern, it will tell you how many chains to make. Note that you should always have at least one loop on your hook the whole time. From time to time you may have to count the number of chains you made. When you are counting the number of chains you made, do not count the chain on your hook.
Was this helpful? Do you still need more help? Leave a comment to let me know!