How to Crochet: Knot Stitch
By Rachel Choi –
59 Comments
This tutorial is for both right and left handed people. For left handed pictures, roll your mouse over the image and it will change for you.
The knot stitch has many different names: Love Knot, Lovers' Knot, True Lovers' Knot, Solomon's Knot or Hail Stone. The knot stitch is composed of a long loop with at knot at the end. When you make several knot stitches in a pattern, it give a very light, elegant and lacey look.
Step 1: Start with a slip knot on your hook.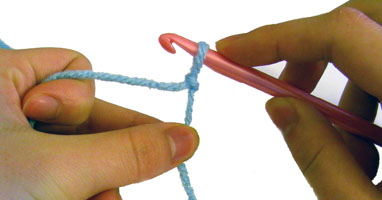 Step 2: Pull loop that is on your hook to the desired length. Try ½ to 1 inch.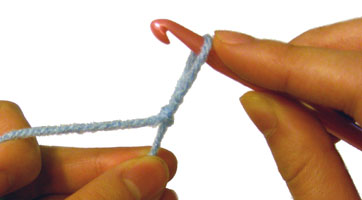 Step 3: Yarn over and pull through. This creates an elongated chain stitch.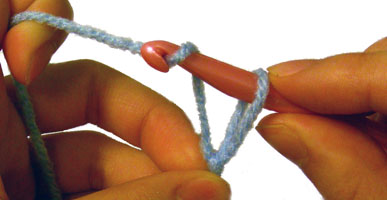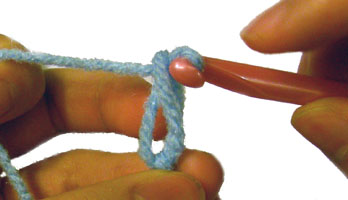 Step 4: Single crochet in the back ridge of the chain. In the image for right handed crocheters the ridge is located on the far left and vice versa in the left handed picture.


This image shows the hook inserted into the back ridge.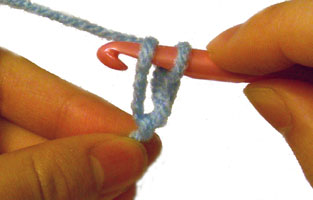 This image shows the complete knot stitch after the single crochet.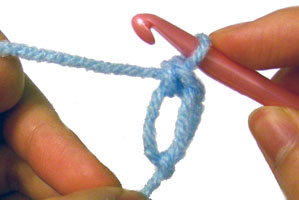 Repeat step 2 to 4 to make a chain of knot stitches.
To make rows of knot stitches, you can slip stitch or single crochet in the knots of previous knot stitches.
If you need help with how to crochet the knot stitch, leave your question as a comment and I would be glad to help!