By Candace – January 17th, 2012
17 Comments
Linked double crochets are closer together than traditional double crochet stitches. The fabric they create is more dense and stiffer.
If you're left handed, you can hover over the pictures with your cursor to see the left hand view.
Find the lower horizontal bar of the stitch. It's actually slightly diagonal (more so if the preceding stitch is a traditional dc), but when you're done, it will be more level and the resulting stitch will resemble two rows of single crochet.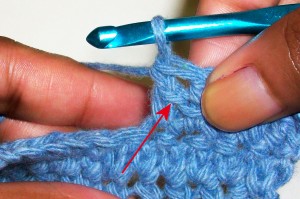 Click Here To Read More »