30% OFF Penguin Pillow Crochet Pattern
By Rachel Choi –
Be the first to comment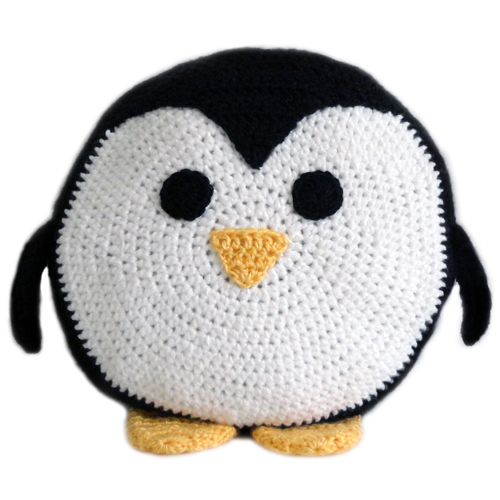 Now 30% OFF in the Crochet Spot Store, this pillow is a full size round pillow that's designed to be a cute, chubby penguin. The pillow is crocheted in large, thick stitches making it fairly quick to work up for its size. The face, wings, and feet are then sewn on. The wings and feet are moveable, making the pillow fun to play with. The pillow can be filled with polyester fiberfill to make it as soft or as firm as desired. A pillow insert can be used instead of fiberfill if desired.
Click here for 30% OFF!
Pattern is already marked down. There is no need for coupon codes. Log in, then add the pattern to your cart and check out. All purchases can be downloaded directly from your account once completed. Offer ends January 17, 2019.