Crochet Pattern: Dog Leash
By Rachel Choi –
2 Comments
This crochet pattern was requested by a Crochet Spot reader!
Have you ever wanted to customize your dog's leash? With this crochet pattern, not only can you choose your favorite color, you can customize the length and thickness of the leash. Make a shorter leash for tall dogs, or a longer leash to let your dog roam. You can choose the material that you prefer, from regular yarn, sturdy craft cord, reflective paracord, recycled t-shirts, or even plarn (plastic yarn). Your imagination is the limit. The leash in the sample photo uses medium/worsted weight yarn, but you can easily substitute other materials if you wish. The leash is crocheted seamlessly in the round, like a spiral, to create a sturdy cord.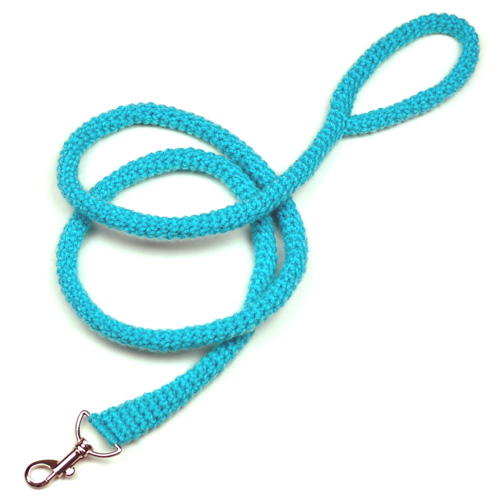 Click here to see full pattern details!
All purchases help to support Crochet Spot and are greatly appreciated! Please log in or create a new account at the Crochet Spot Store to purchase this pattern. Premium Pattern Members may log into the store and download the pattern for free.