Crochet Pattern: Lion Security Blanket
By Rachel Choi –
1 Comment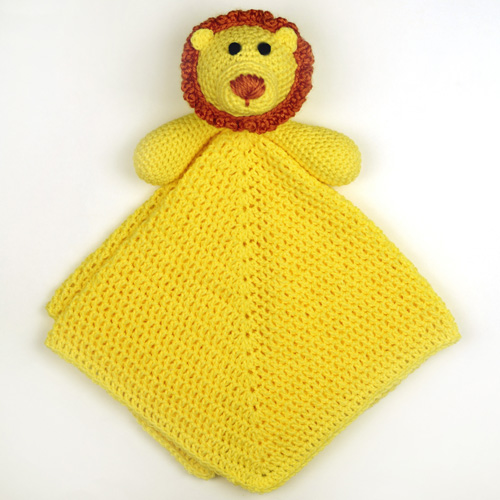 Rawr! Crochet this adorable lion for a little one who loves animals. Perfect for boys, but also great for girls, this lovey is light weight and easy for a baby or toddler to tote around. The lion is crocheted amigurumi style, seamlessly in the round like a spiral. Then the lion is sewn onto a small blanket.
Click here to see full pattern details!
All purchases help to support Crochet Spot and are greatly appreciated! Please log in or create a new account at the Crochet Spot Store to purchase this pattern. Premium Pattern Members may log into the store and download the pattern for free.