Free Christmas and Holiday Printable Download! "Crocheted by" Gift Tags
By Caissa "Cami" McClinton –
Be the first to comment
The holiday season is well underway and I hope you have been enjoying it as much as I have! In order to support your Christmas and holiday gift giving, I created these downloadable "crocheted by" gift tags. There are 5 different variations to print and use.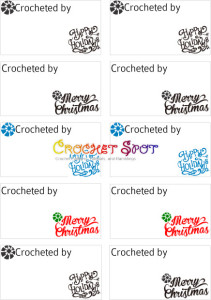 To get full pages of each label type & instructions on how to use them, click on each image!
All you need to do is click on the picture of the tags you like in order to download the PDF file.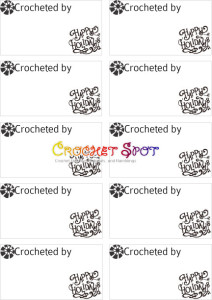 Then print it on card stock or whatever paper you'd like.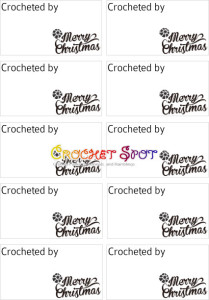 The labels are available in black only or in colors, so you can choose which ones suit you best.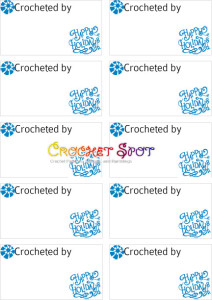 After you've printed it, cut out the tag you'd like, punch a hole first (for even spacing), then sign your name to the tag and attach it to your crocheted gifts with a piece of scrap yarn.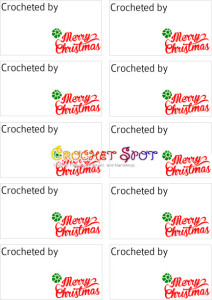 If you'd like, you can write care instructions or a little note on the back of the tag. Then wrap your gift & give!
Bonus! If you are pressed for quick & easy crocheted gifts, try one of these!
I hope you will enjoy using these gift tags as much as I enjoyed making them! Who are you crocheting for this season? Please leave your thoughts, ideas and questions in the comment section below. Happy Holidays!