Haven for Hands Crochet Hook Set Giveaway
By Rachel Choi –
2 Comments
Free? Did someone say free? We have a crochet hook set from Haven for Hands to giveaway for free! A few weeks ago I did a review on the Haven for Hands Crochet Hook Set, so go check that out if you are interested in learning more about the crochet hooks, case, and notions that come with it. Sarah at Haven for Hands was kind enough to give us an extra set to giveaway to one lucky Crochet Spot reader.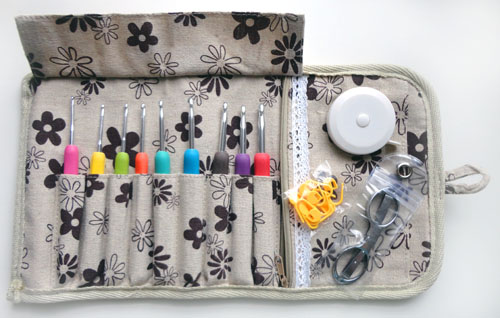 How do you enter to win??
To enter, submit a photo of your crochet WIP (work in progress) or a finished crocheted item you just made into the Finish in '15 Year Long Challenge. If you are already participating in the challenge, then you are already entered! The hook set will be given away for free as one of the many prizes during our fourth quarter.