How to Crochet: Tunisian Increase at the Beginning of a Row
By Candace –
Be the first to comment
If you can start off a Tunisian crochet project, then you can do this increase, which is basically adding a foundation to the beginning of a row. Note: If you've never done Tunisian crochet, start with this tutorial: How to Crochet: Tunisian Simple Stitch (TSS)
You can mouse over the photos to see a left-handed view.
First chain the number of stitches you need to add at the beginning of the row. I am adding three stitches, so I am working a ch-3.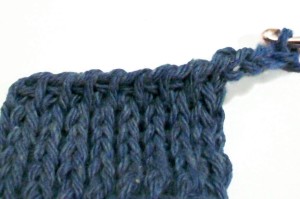 Skip the first chain and pull up a loop in the second chain from hook and each remaining chain just as you would with the foundation.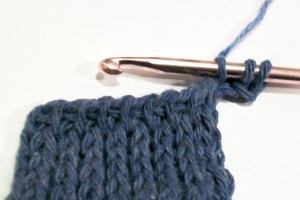 Remember to insert your hook into the very first vertical bar as needed for your pattern. In my case, I am working a tks. If your pattern calls for tss, tps, trs, or any other stitch, work the stitch in that manner.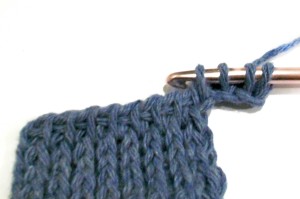 Your increase is now finished, and you can continue across the row as directed.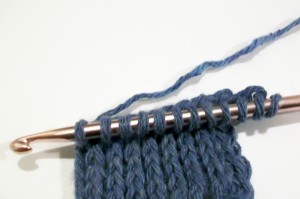 If you have trouble with this increase, feel free to ask for help in the comments section.