How to Crochet: Widthwise Twirls and Ruffles
By Candace –
Be the first to comment
By now, you may already know how to crochet twirls and ruffles lengthwise–in two ways, even. Another way to do these and ad a little variety to your crochet repertoire is to work them widthwise, it's as easy as making row upon row of a mix of tall and short stitches.

The first thing you need to do is figure out how wide you want your twirl to be and what stitches you will be using. For simplicity's sake, I'm making mine three stitches wide with progression from sc to hdc to dc.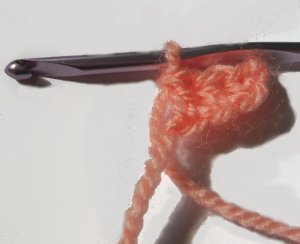 Once you have your first row, you can turn your work and progress from there. For more dramatic twirls and ruffles, sc in sc's, hdc in hdc's, dc in dc's and so on. For more subtle shaping (say for a scarf or slightly ruffled edge) you can alternate the shaped rows with rows of plain work. I chose to go the dramatic route.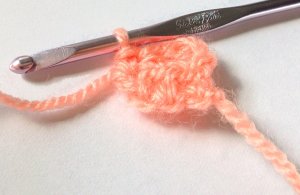 As you work, you should notice your work beginning to take shape.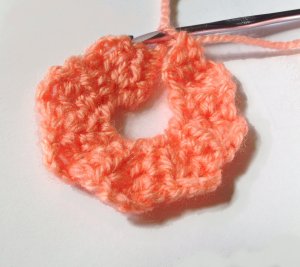 To see how your ruffle or twirl is progressing, just pull the short edge straight.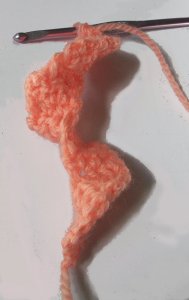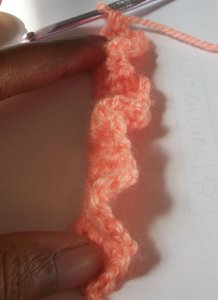 There are many variations that can be done on this technique to make a variety of projects from fringes to shawls. If you need help using this technique, feel free to leave a comment.