How to Slip Stitch Crocheted Pieces Together
By Claire Ortega-Reyes –
18 Comments
If you're anything like me, you'll find the most difficult part in crocheted projects is the assembly. If I had my own way, I would crochet all the pieces in one piece–but of course this wouldn't work for every single crochet project I would like to make. This tutorial will show you an easy way to join crochet motifs or parts together: slip stitch away all the seams!
This particular method is ideal for projects with double thicknesses like trivets, hot pads, and hat brims. Aesthetically, this method is very flexible–one side looks like a chain-embroidered border, while the other side renders the seam virtually invisible.

This tutorial shows how to join crocheted pieces together using the slip stitch. It also shows how the seam looks like from both sides of the work. Please note that this tutorial uses two colors to clearly differentiate the piece from the seam; but usually, seams are made with the same color used in the project unless it is meant to be seen as a decorative touch. Mousing over the images shows the photos for the left-handed tutorial.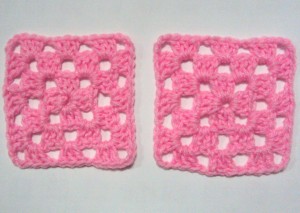 First, we'll need the two pieces to be joined. For this tutorial, we're using two similar-sized granny squares. But you can use any other motifs, crocheted pieces, or even knitted items or cloth (just make sure to make evenly-spaced holes big enough for the hook you will be using).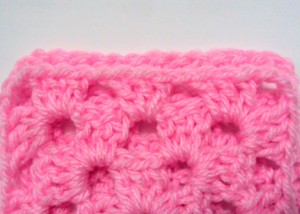 Place the two pieces on top of each other, back to back or with the wrong sides against each other. Align the piece stitch to stitch, to see where the stitches should go.
With the yarn you've chosen to seam your project with, make a slip knot. I personally like to make a chain or two, just to be sure the slip knot doesn't unravel. Make sure that you leave a lengthy tail to sew in the ends when you're done.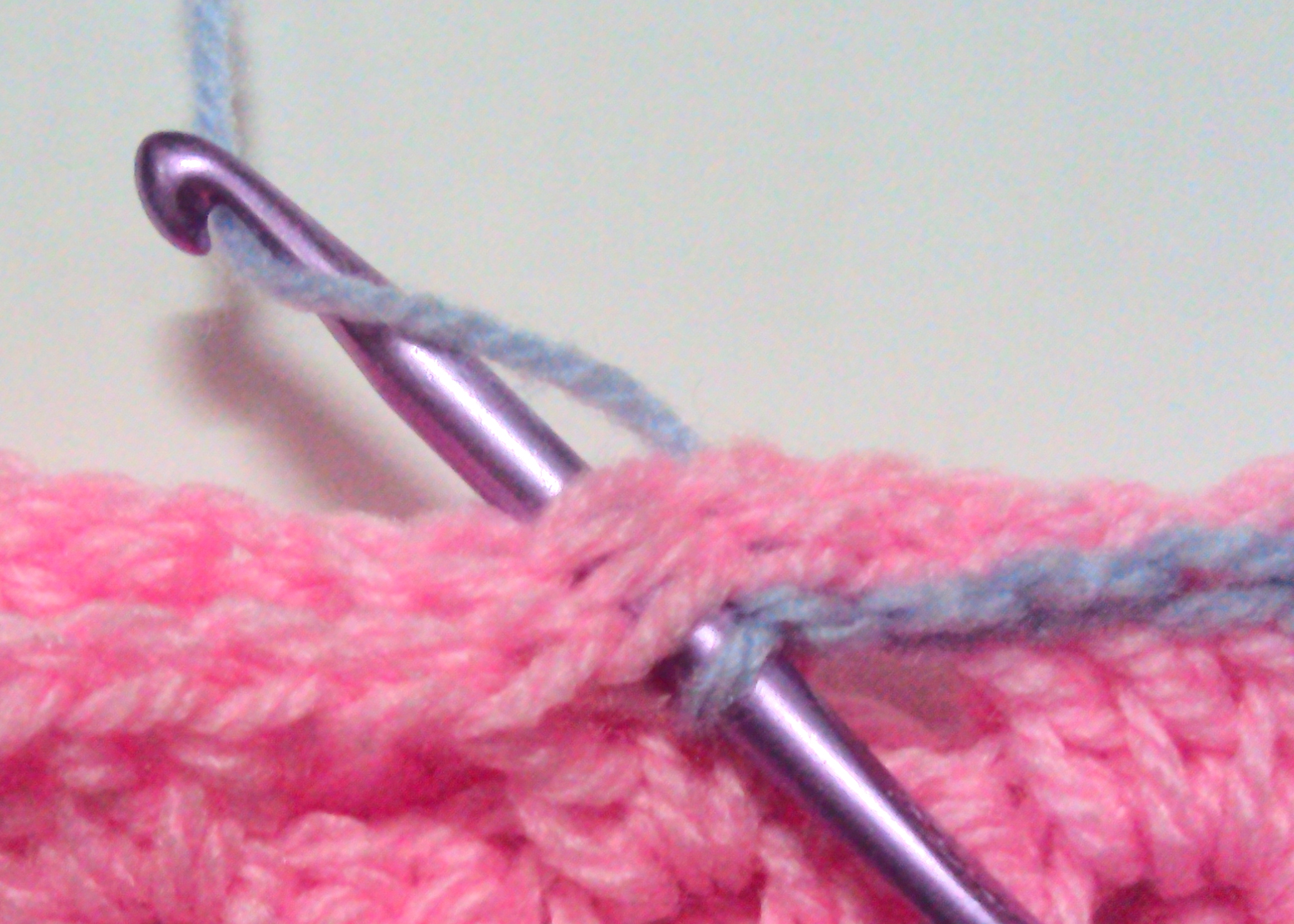 Make that slip stitch! Insert your hook under both loops of the piece nearest you, and under the two loops of the other piece. Yarn over and pull yarn through all the loops.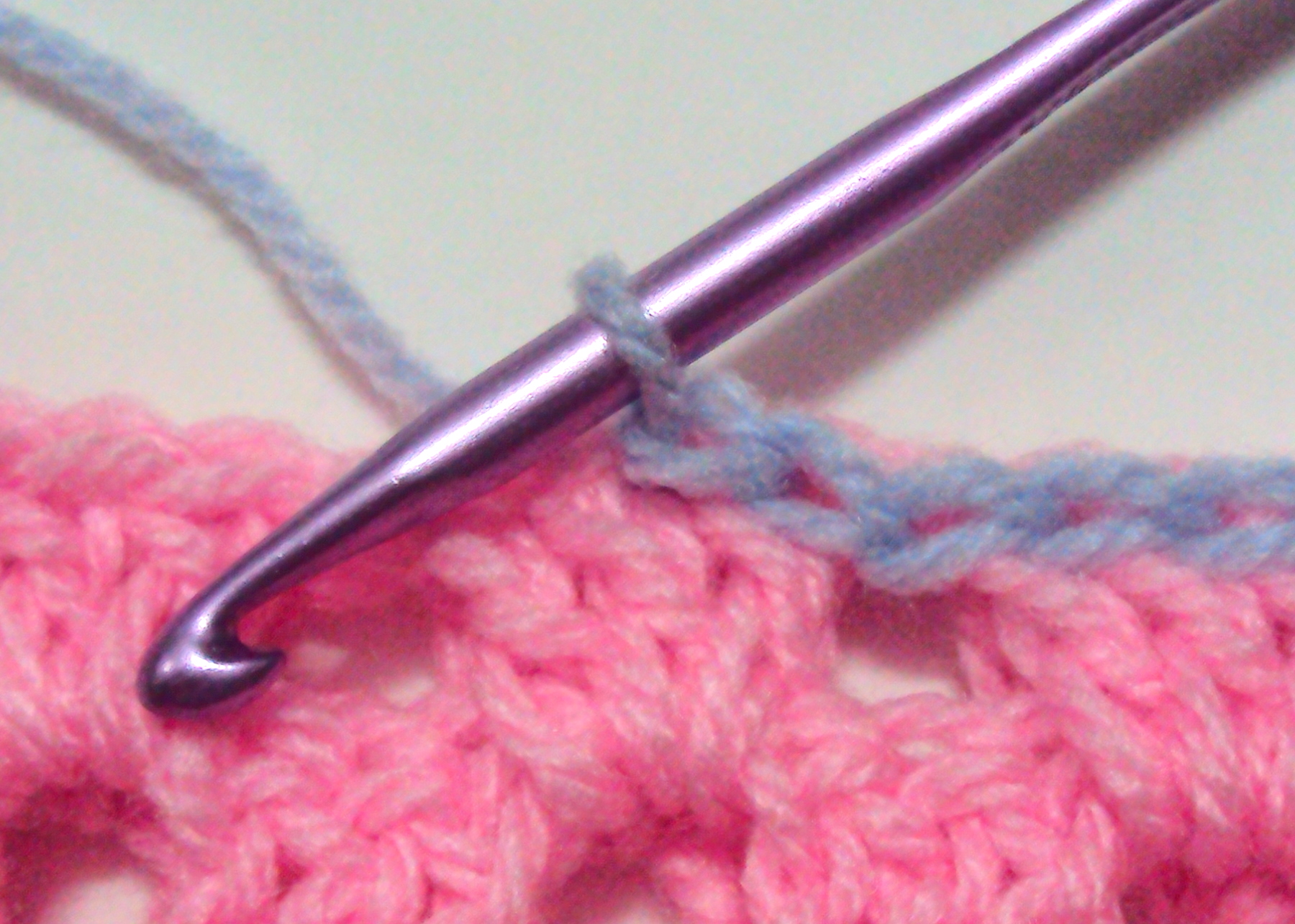 Slip stitch made! Continue to slip stitch your way through the rest of the seam.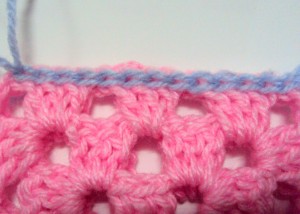 One row of a slip-stitched seam looks like this. Make sure that you don't skip any stitches on either side–doing so will make unsightly holes appear in the seam, and also make it appear lopsided.
The two images above show how the slip stitch seam looks when the granny squares are laid flat. One side creates a three-dimensional ridge, while the other makes the seam invisible. Well, in this tutorial the blue yarn can be slightly seen, but if the seaming yarn used is the same as the rest of the crochet project, it wouldn't be visible unless inspected closely.
I hope that was helpful! Leave a comment below if you need any additional help.