How to Crochet: Finishing off Tunisian Crochet
By Candace –
Be the first to comment
Finishing off a Tunisian crochet project is a simple and painless process that uses a skill you probably already know– the slip stitch. If you happen to also be a knitter, the process should feel familiar.
You can hover your cursor over the pictures for a left-handed view
Insert your hook into the first stitch. If finishing off in pattern, insert the hook as if working a tss, tks, or whichever stitch the pattern calls for. (In this case, I'm using tks)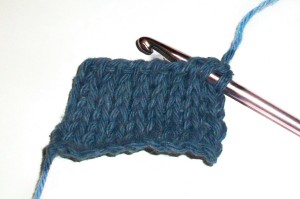 Yarn over and pull through the loop on your hook. 1 slip stitch is now completed!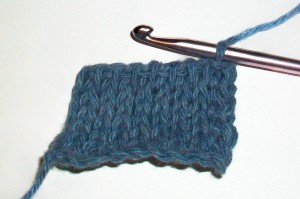 Continue slip stitching in each stitch across the row.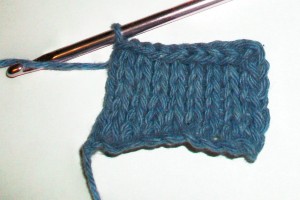 Finish as with traditional crochet. I like to cut my end and draw through the last loop on my hook then weave in my ends.
If you need any help, feel free to leave a comment.