How to Crochet: Single Crochet With Bead in Front
By Candace –
8 Comments
Adding beads to crochet produces beautiful pieces, but the usual way of adding beads has its limitations. With beads only showing up on one side of the stitch, you can only add beads in every other row of a flat piece. When this technique is combined with the usual one, you can add beads to every row for a more densely beaded project. The key here is to single crochet behind the bead.

To add beads to the side of the project facing you:
Bring the bead up to the hook.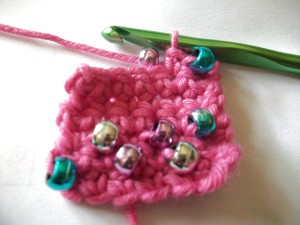 Keeping the bead in front, insert your hook in the next stitch.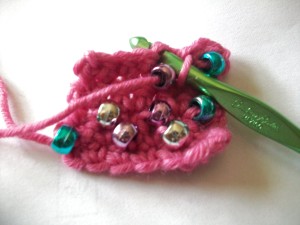 Yarn over.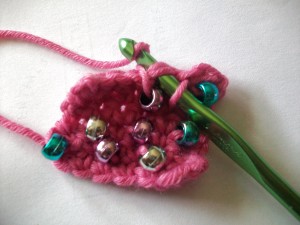 Pull up a loop.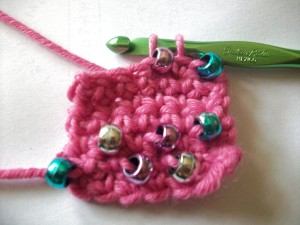 Yarn over and pull through two loops.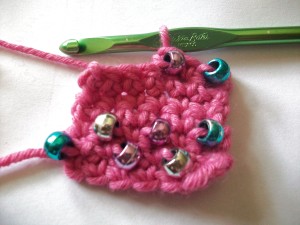 And there you have a bead at the front of your project. Now you can bead every row and do denser beadwork.
If you need further help with this technique, feel free to leave a comment below.