How To Add Multiple Beads to a Crochet Stitch
By Candace –
1 Comment
If you've already tried to single crochet or double crochet with beads, and you like lots of sparkle in your work, Here is a technique to consider. Normally, the best way to make sure your project is dense with beads is to use single crochet, but what if you want a lot of beads in a pattern that calls for taller stitches? The answer is simple: use multiple beads in each stitch!
This tutorial is focused on bringing up beads on vertical threads of a stitch which gives the beads a neat, stacked look. The stitch used in the example is a double treble.

As you will see, to get the desired effect, all you have to do is bring up a bead every time you (YO, pull through 2 loops).
Need a left-handed view? Hover your cursor over the images to flip them.
Start your double treble as usual, wrapping your yarn 3 times and inserting your hook into the next stitch.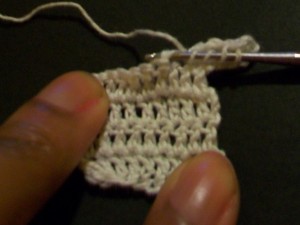 YO (yarn over) and pull up a loop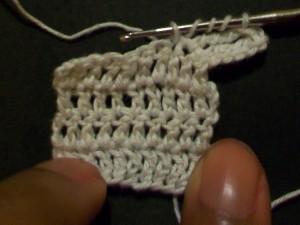 Bring a bead up to your hook then YO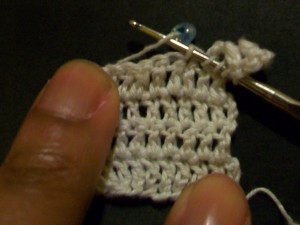 Pull through two loops.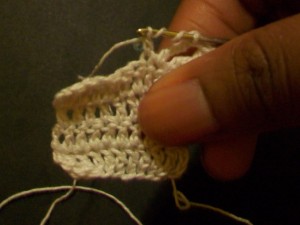 Repeat the previous two steps until the stitch is done.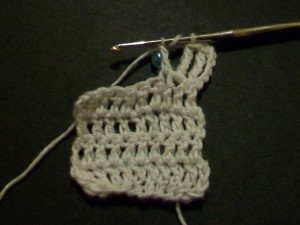 You will see the beads start to stack up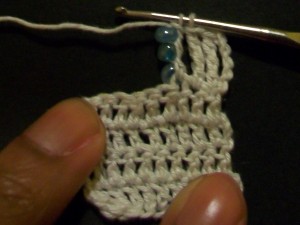 And then you're done!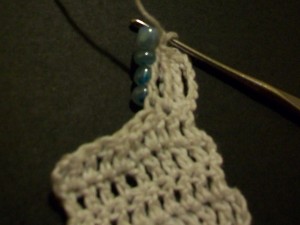 This technique has lots of possibilities for lovely projects. Imagine using rows of beaded dtr to make stripes or making beaded scallops like this.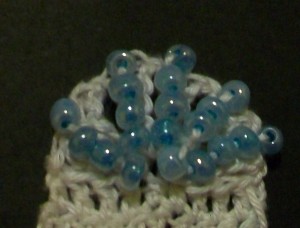 If you need more help, feel free to leave a comment below.