How to Crochet: Slip Stitches (sl st)
By Rachel Choi –
17 Comments
Slip stitches are the smallest stitches in crocheting. They are great for joining ends. In this example of how to crochet a slip stitch, we will assume that you already created a foundation and we will be using a slip stitch to join two ends to create a circle.
This tutorial is for both right and left handed people. For left handed pictures, roll your mouse over the image and it will change for you.
Let's start with a foundation chain like this. (How to Crochet a Chain)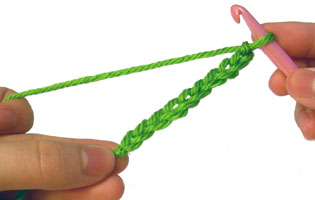 Insert your hook into the first chain on the chain. You should now have 2 loops on your hook.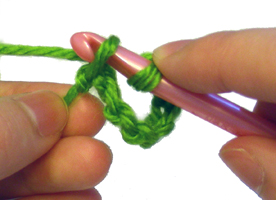 Yarn over (wrap the yarn over your hook).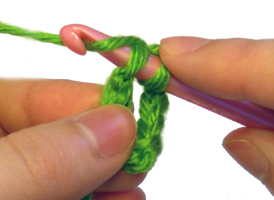 Pull the strand of yarn through the 2 loops that are on your hook. You should now have only one loop on your hook.

Congrats! You just made a slip stitch! Slip stitches are used for more purposes than just to make circles. You can also slip stitch across rows if desired. The idea is to insert your hook into the stitch that you want to make your slip stitch in, then yarn over and pull your strand of yarn through all the loops on your hook.
Was this helpful? Do you still need more help? Leave a comment to let me know!