How to Crochet: Surface Crochet or Surface Slip Stitch
By Claire Ortega-Reyes –
38 Comments
Surface crochet, surface slip stitch or surface chain–the name pretty much explains itself. This technique involves slip stitches made through crocheted fabric, to make designs directly onto crocheted pieces. It is also used to smooth out the outlines when the design involves color changes. It's a little like drawing, except we use yarn and hook instead of pen and paper–ain't that cool?
Here's a step-by-step tutorial for surface crochet, or surface slip stitch. Mousing over the images will show the photos for the left-handed tutorial.

Before starting surface crochet, it is best to have an idea of what design to "draw." You can even draw up charts to help you with where to place the stitches. Or use up existing charts for tapestry crochet, filet crochet, or even embroidery templates and cross stitch patterns. Surface crochet is easiest when working on a crochet piece with mostly single crochet stitches–and that is what we use in this tutorial.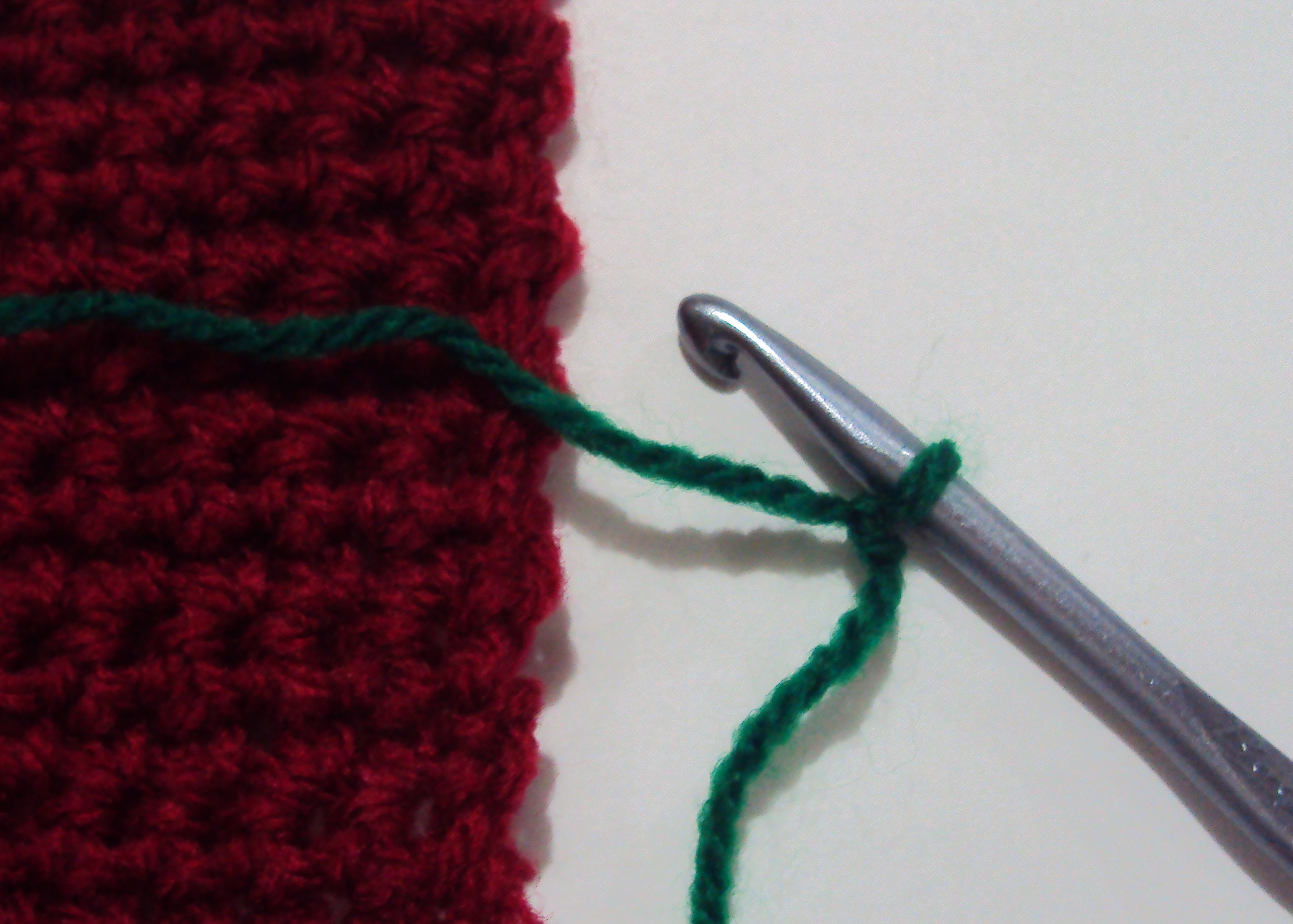 As with all crochet work, start by making a slip knot. And having your crochet project to embellish on standby.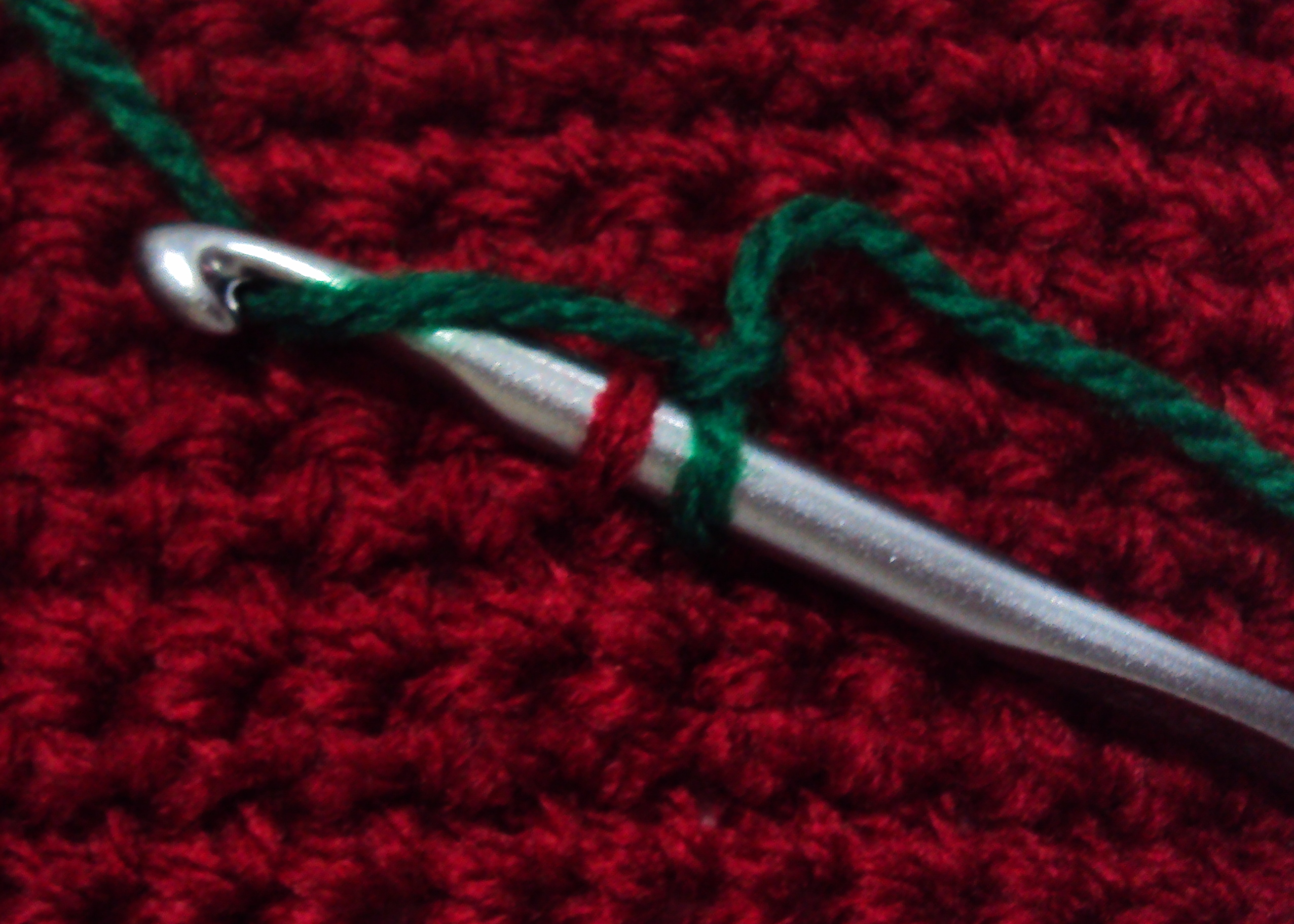 Attach the slip knot to the back of the work where you want to start your surface crochet design, by making a slip stitch into one of the stitches. Make sure that the stitch doesn't show in front!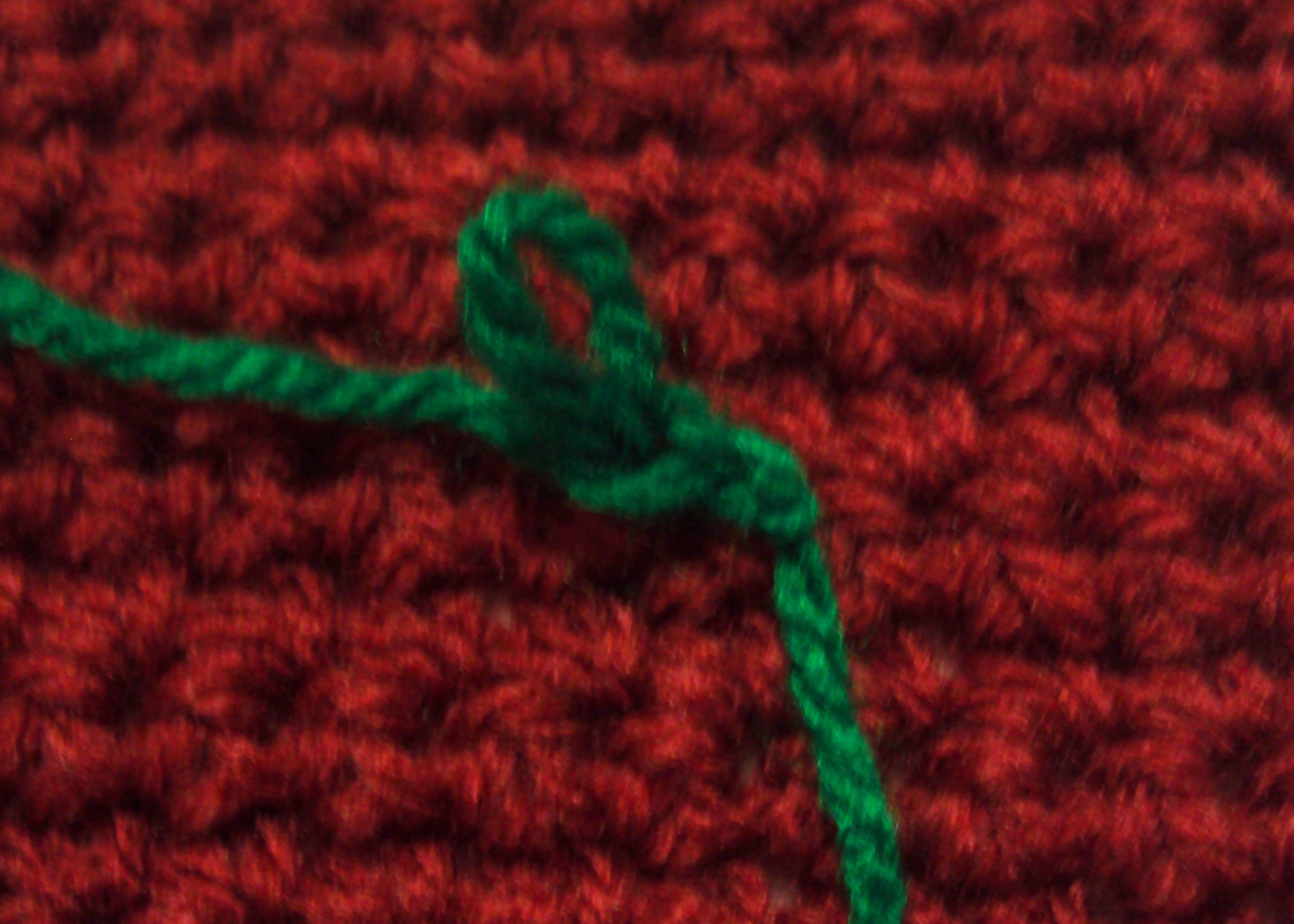 One slip stitch in the back of the work made. Take your hook off the working loop.
From the front of the work, insert hook into a stitch near the working loop in the back.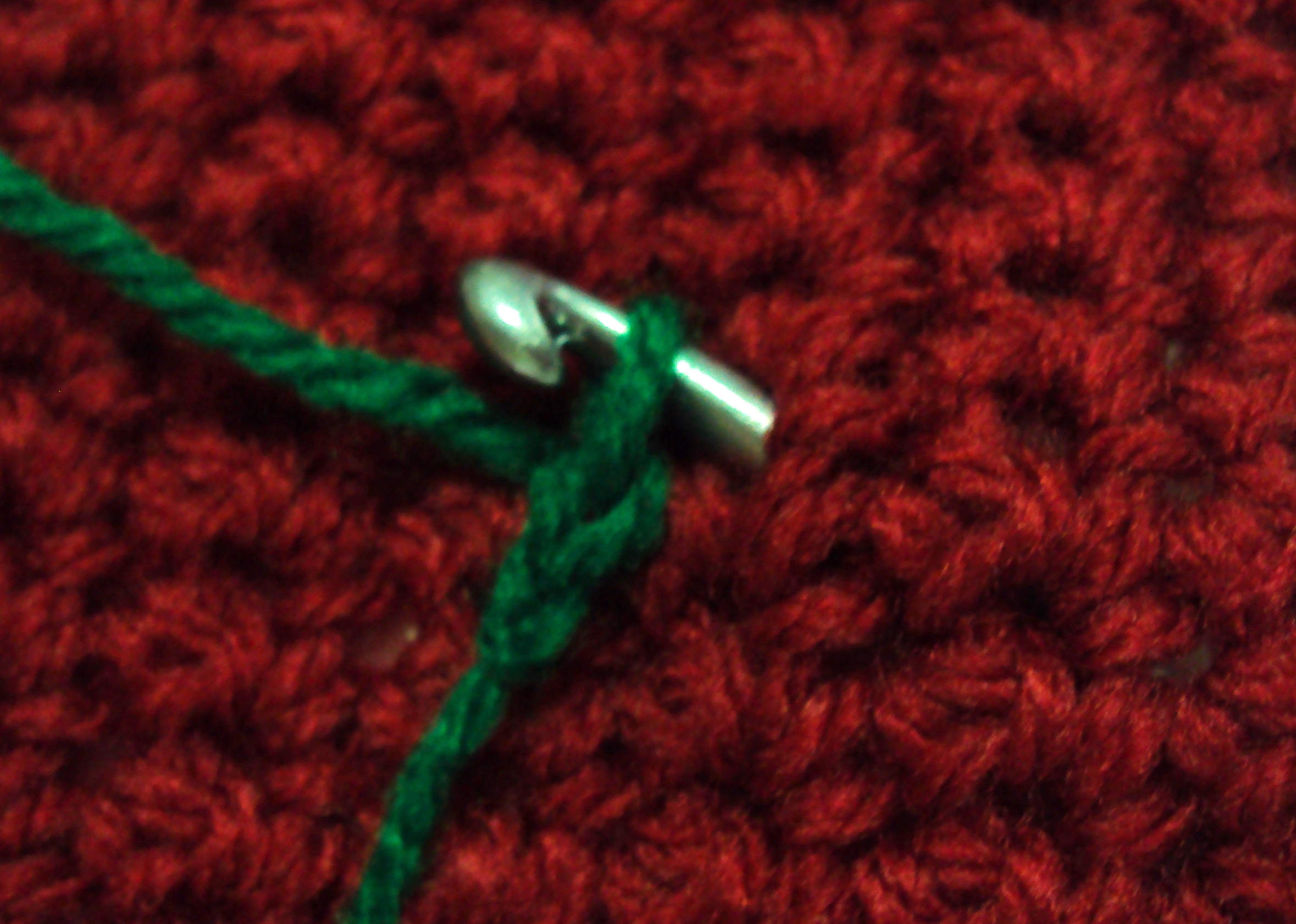 Insert hook into working loop and pull up the loop through to the front of the work.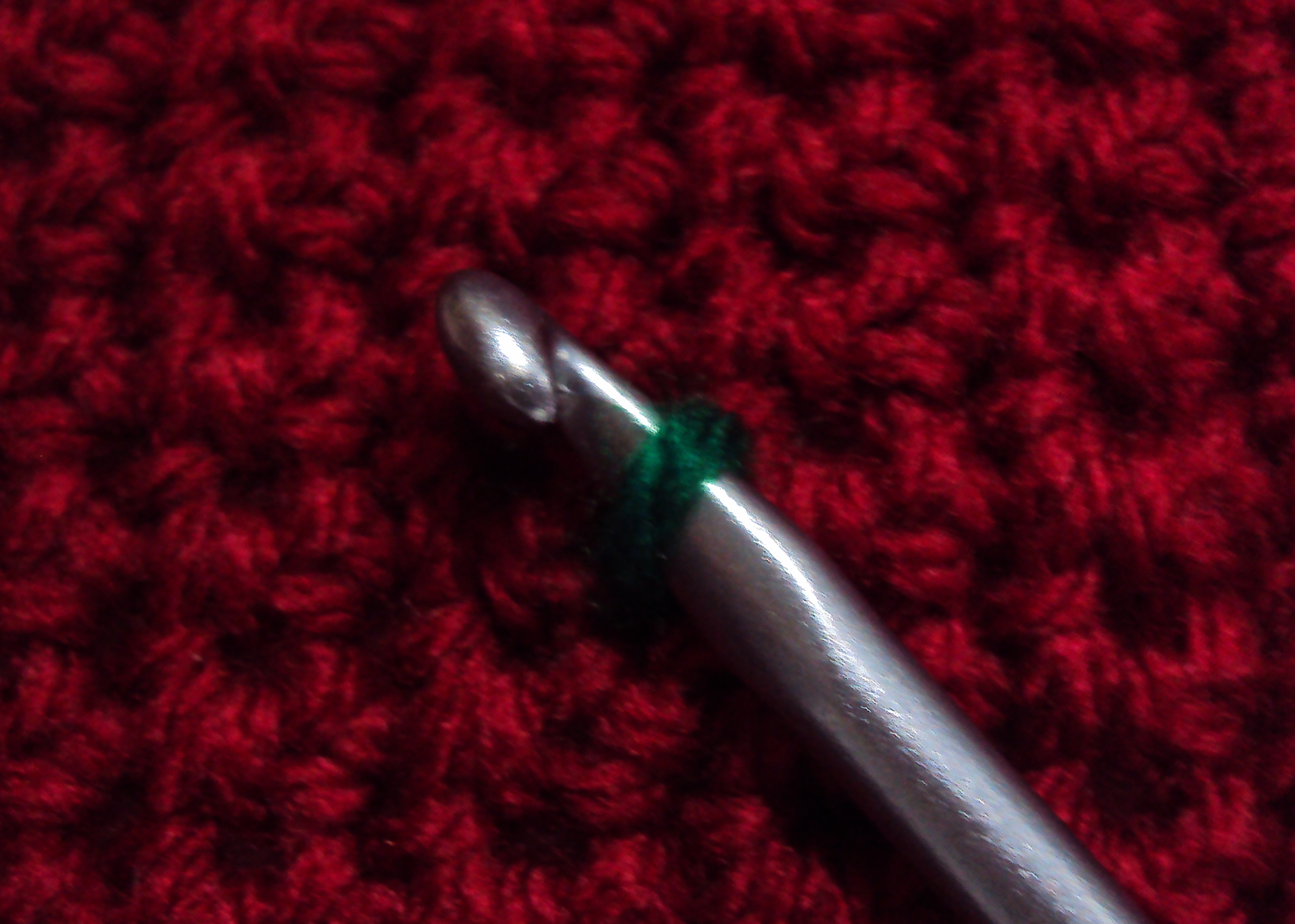 You should have something like this in the front of the work at this point.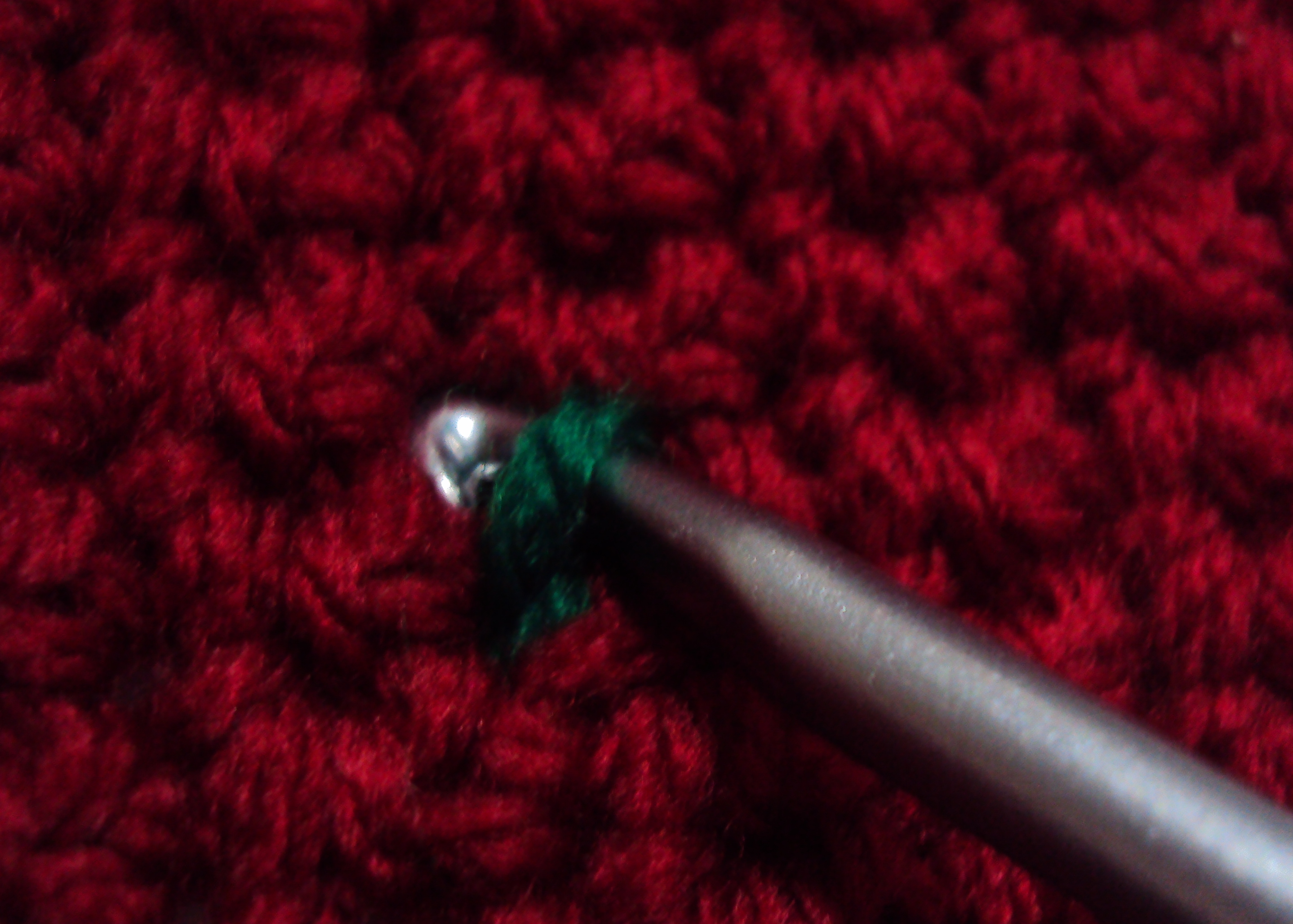 Now we start making slip stitches on the surface, with the yarn feeding from the back of the work. Insert hook into next stitch.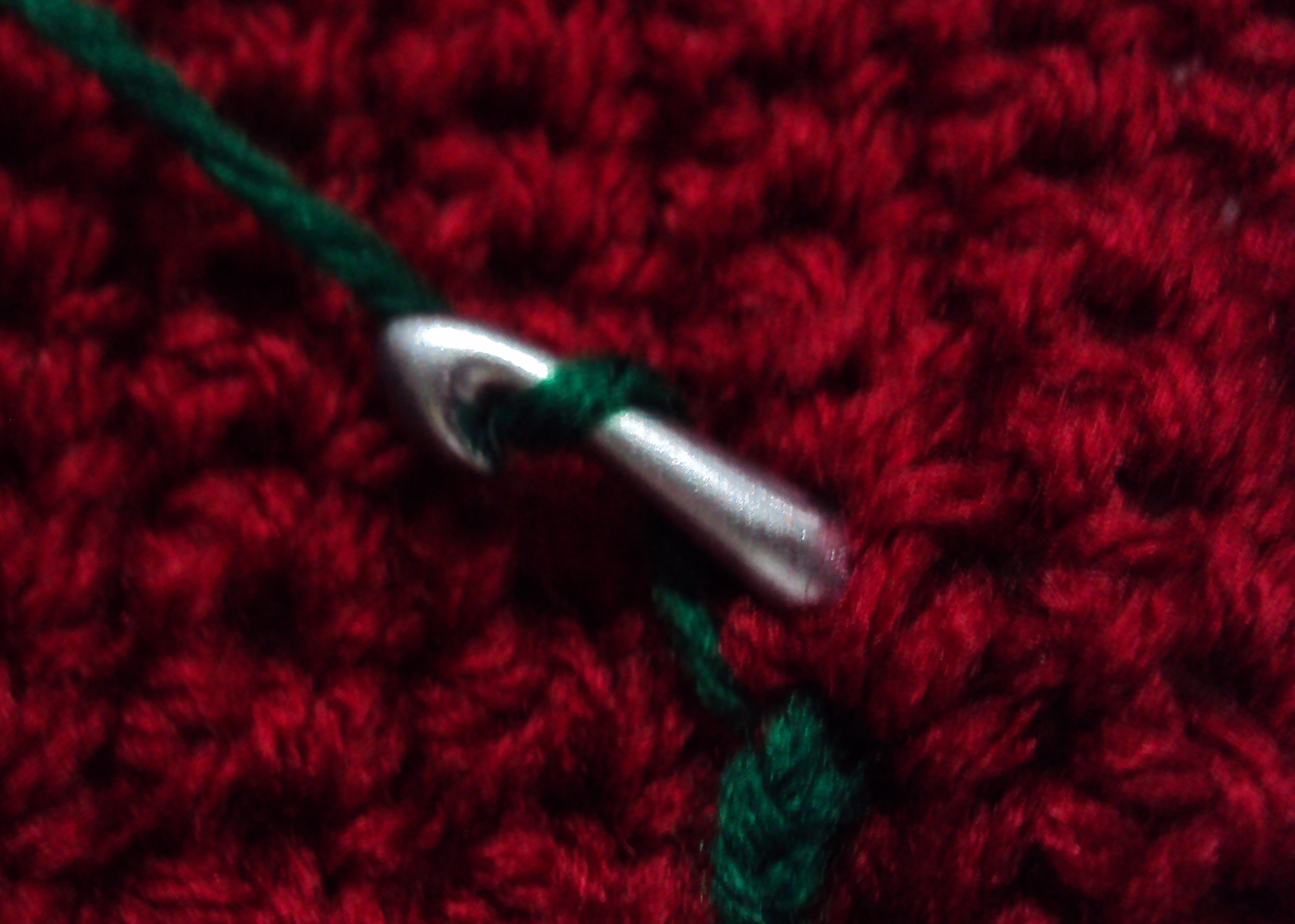 From the back of the work, yarn over.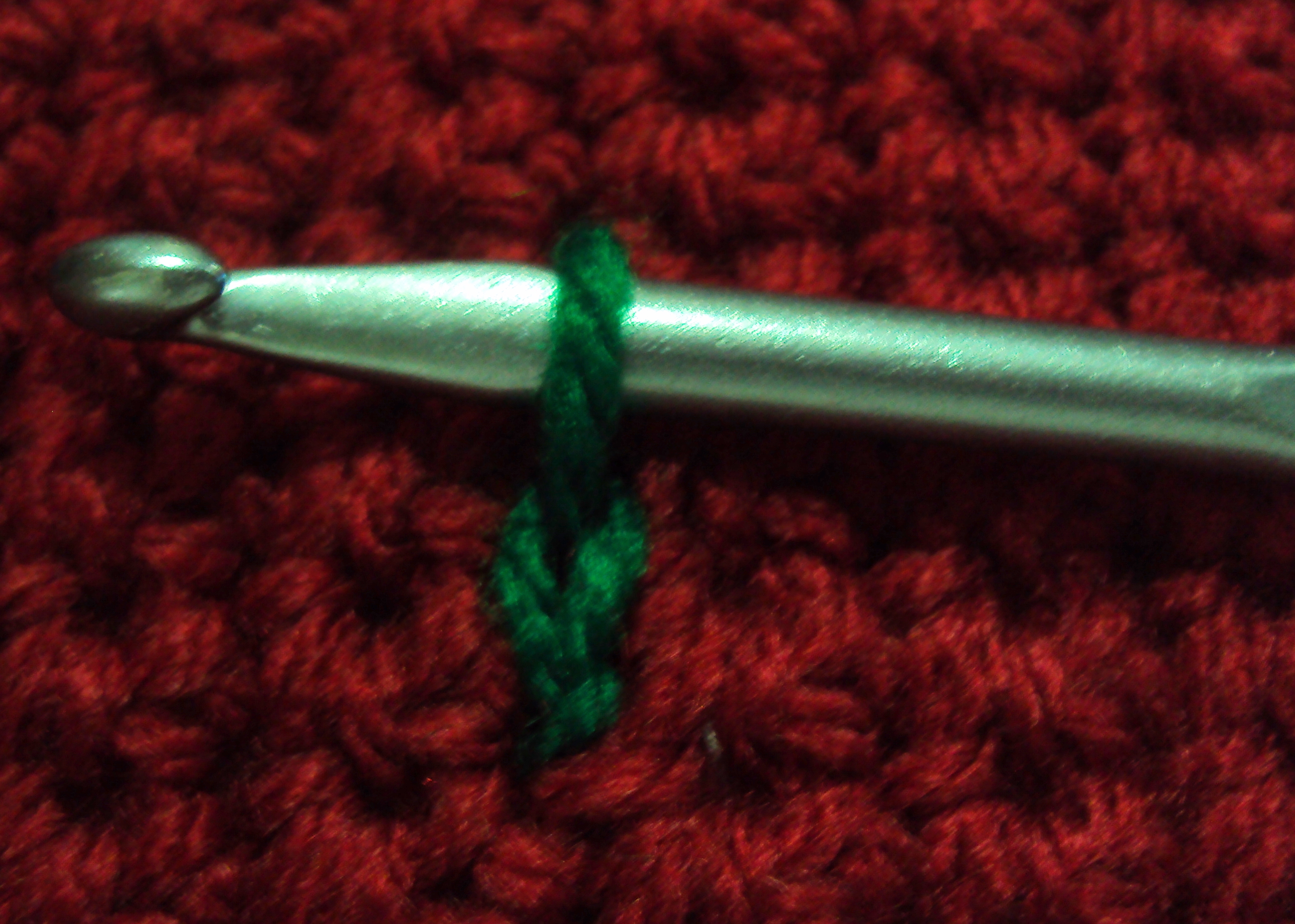 Draw yarn through loop–one surface slip stitch made!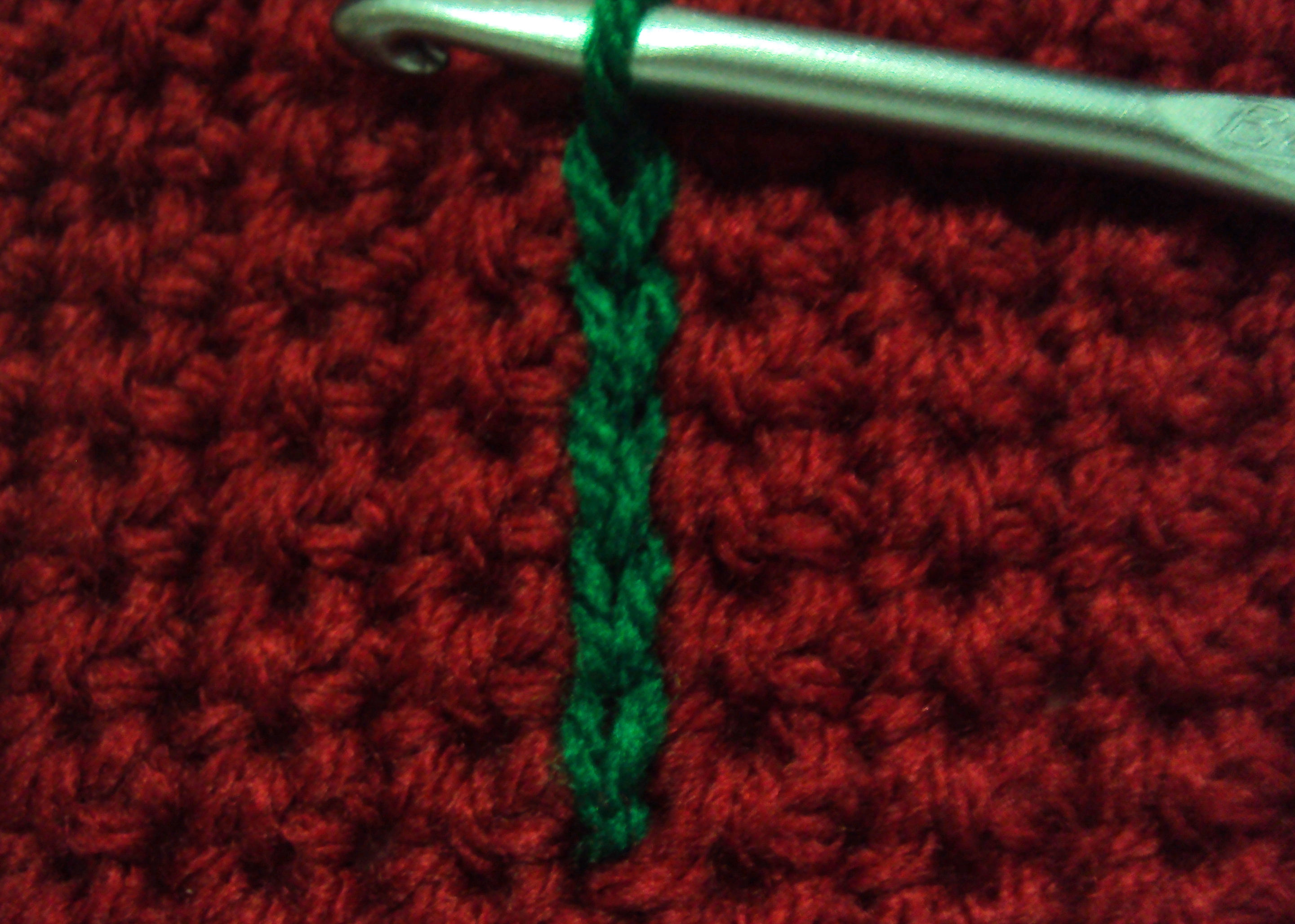 Continue working like so according to the design in mind. This photo shows five (5) surface slip stitches in a straight line.
Finishing
Surface crochet was easy! Say we already finished working on the design. Here's how to finish off surface crochet work.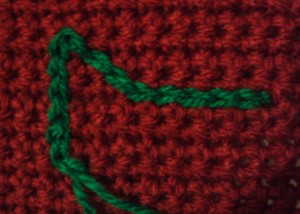 After making the last stitch in your design, remove hook from working loop.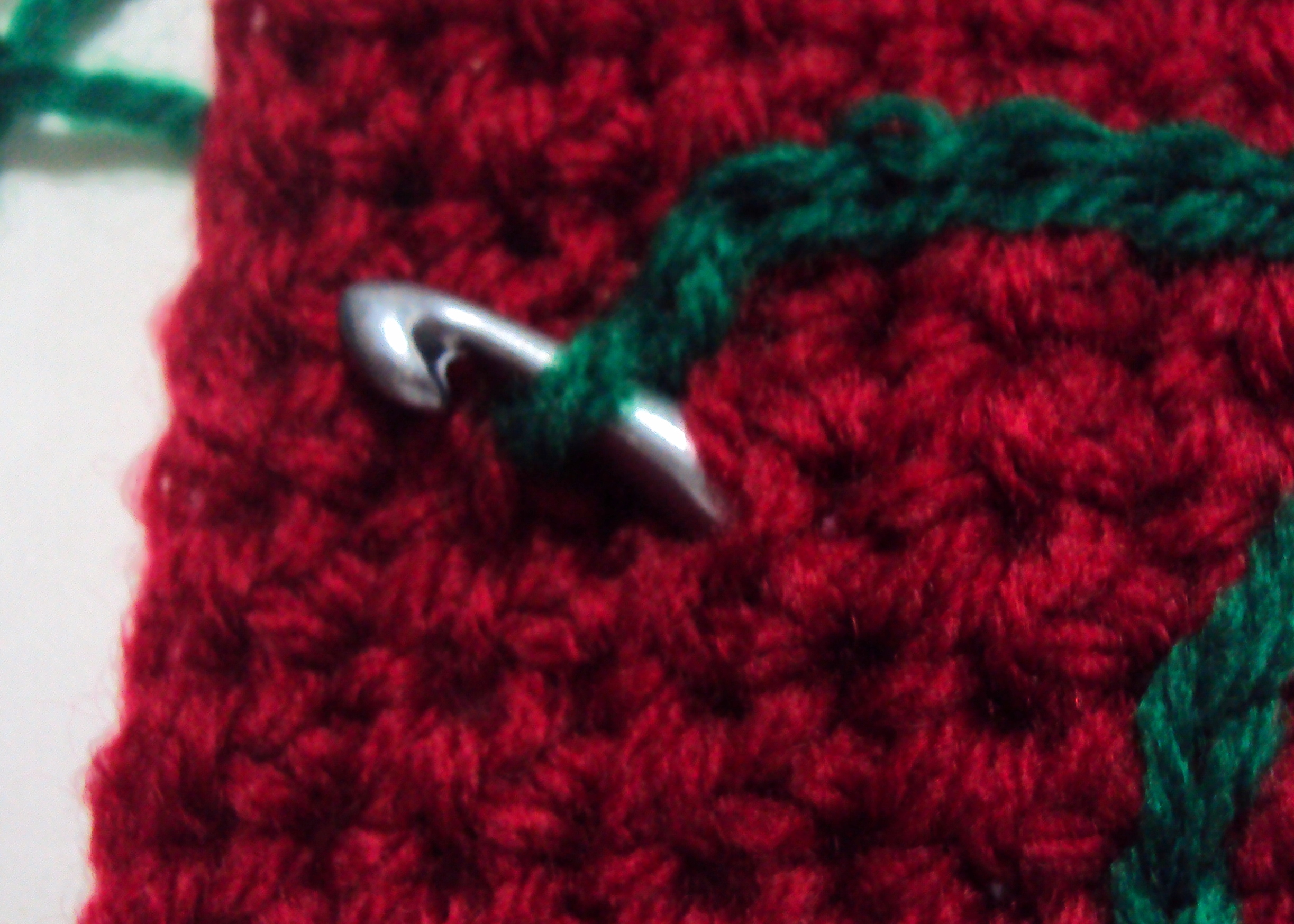 Inserting hook from the back of the work, pick up the working loop and bring it to the back of the work.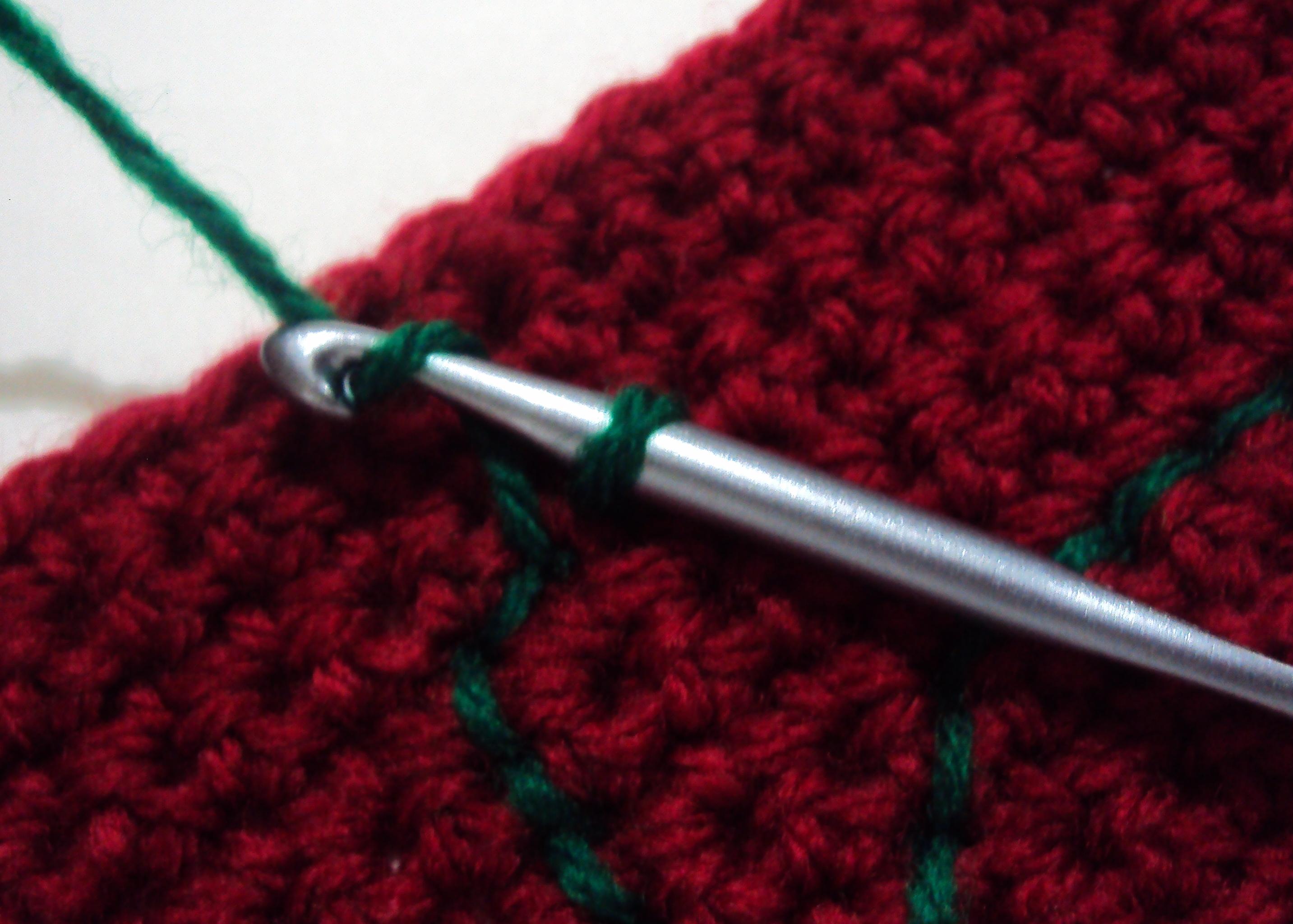 From the back of the work, yarn over, pull yarn through loop. Finish off and weave in ends.
| | | |
| --- | --- | --- |
| | These two photos show how surface crochet looks from the front and the back. The front stitches (left) look like chain stitches or a thin braid, while they look like a basic running stitch from the back (right). | |
I hope that was helpful. If you need any help just leave a comment below. Happy hooking!