We Have Finish in '15 Third Quarter Winners!
By Caissa "Cami" McClinton –
4 Comments
It is hard to believe that the third quarter of 2015 has flown by, but it has! We are happy to announce the winners of this quarter's Finish in '15 WIP/UFO contest! Don't forget there is still the fourth quarter of the contest remaining, so all entries submitted since the first quarter are still valid to win if you haven't already.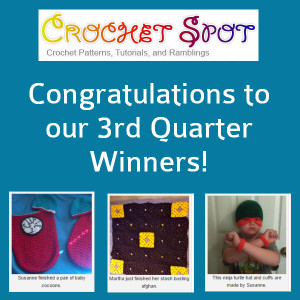 Our first prize is a copy of Margaret Hubert's Customize Your Crochet.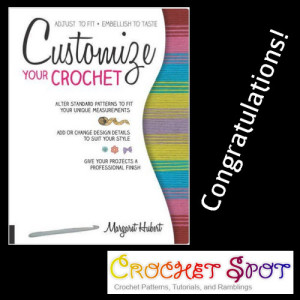 The winner is Suzanne who crocheted a pair of red baby cocoons!
Our second prize is the beautiful shawl pin by Michelle's Assortment on Etsy.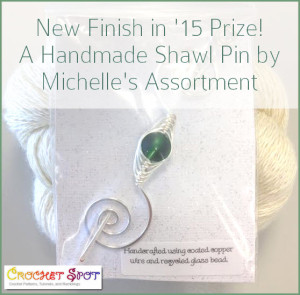 The winner is Martha who crocheted a Stash-Bustin' Afghan!
And our final prize is a free pattern from Rachel's wonderful Crochet Spot store or a month of pattern membership for premium members!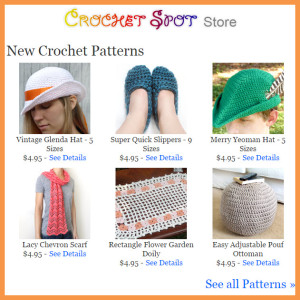 The winner is lucky
Suzanne
who crocheted a Ninja Turtle Set!
As we round the corner into the final quarter of 2015, which UFOs and WIPs do you have lingering? It's not too late to enter the contest, so do it! Remember that all entries from the entire year that have not won are still active, so you have a chance to win up to the last moment of 2015! To enter into the contest, submit your crochet photos using our entry form or by emailing your photos to [email protected].
Thank you for reading this post, and as always, please leave your thoughts, ideas and questions in the comment section below.