Posted in
Fun Ramblings
,
Tutorials and Help
on June 29th, 2016 by Rachel Choi –
Be the first to comment
Who wants to crochet with a half finished blanket on your lap when you're already sweating? The thought of crocheting something thick and hot in the heat of summer may make you want to leave your crochet hook behind and jump in the pool. But don't abandon your crochet hook just yet! If you're a blanket lover or simply need to get your project done for a baby shower or gift, here are some tips to make the heat more manageable.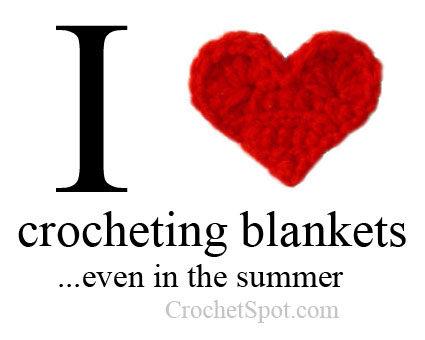 read more »