Finish in '15 Crochet WIP/UFO Contest Update!
By Caissa "Cami" McClinton –
3 Comments
Hello, hello! You may remember these little details from my original Finish in '15 contest post.
And happy happiness, we've already got some entries right there on the thread. Since this will be an ongoing thing, Rachel and I have decided to introduce a quick and easy entry form. It's really easy to use and has only four fields. You can see what it looks like in the picture below.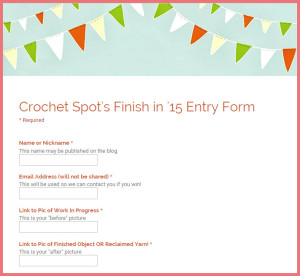 To fill out the form, all you need to do is click on this link, which will redirect you to a google form. In case you want to share it, the web address of the link is http://goo.gl/forms/ijoLLXiokp.

The Drawing Schedule
We'll draw prizes once per quarter, on the following dates in 2015: March 31, June 30, September 30, and December 31. In each case, any complete entry (except one that has previously won) will be eligible for the drawing. That means that your entry from February will be eligible for the all of the drawings, through December. If you've won, we'll contact you right away via email and we'll also post the winner on the blog.
Please note: If you already had a complete entry on the original post, I've gone ahead and filled out an entry form for you. Feel free to use that post to keep track of your photo links, but from now on you will have to fill out the form to be entered! And don't forget, frogging (ripping back your work) counts, too! A complete entry would be a picture of a WIP and then a picture of the yarn you've recovered after you frog it!
Once you enter, grab a badge for your Ravelry, Facebook, Instagram, or blog!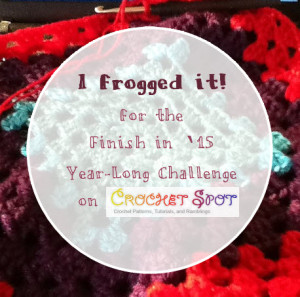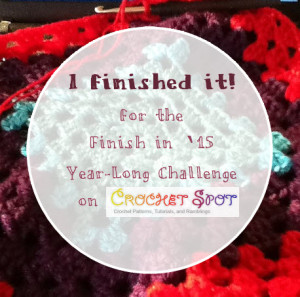 The first prize (to be drawn on March 31) will be a free pattern from Rachel's shop OR a free month of membership for premium pattern members! Oh la la! Which pattern would you choose? As we get more entries, we'll have bigger and better prizes, too. So stay active and stay tuned!
I hope this form will make the contest easier and get more people involved. Feel free to share the details far and wide! And as always, please leave any questions, thoughts, or ideas in the comment section below. Thanks so much!