How to Begin and End Rows while Double Crocheting Between Stitches
By Caissa "Cami" McClinton –
12 Comments
I was very pleased with the response to my last tutorial, How to Double Crochet Between Stitches. Many people inquired about how to begin and end rows, so this week's tutorial will focus upon just that. For the purpose of practicing this skill, we'll make a small swatch in this tutorial. Yarn and hook size don't matter for this practice swatch.

You may mouse over images for left-handed views.
Abbreviations:
ch – chain
dc – double crochet
tch – turning chain
Foundation Row: ch 12. Picture below shows completed foundation row.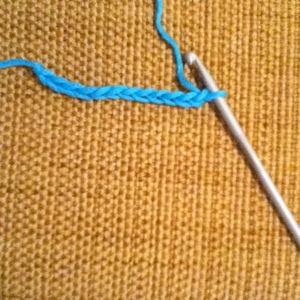 Row 1: dc in 4th ch from hook. (ch 3 counts as tch here and throughout pattern). Picture below shows the tch with an arrow pointing to it, and the dc next to it.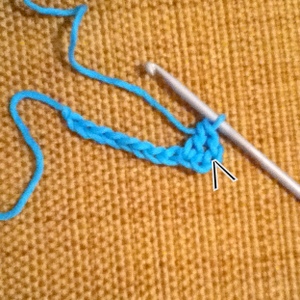 dc into each ch across. Final stitch count: 9 dc + 1 tch. Picture below shows Row 1 completed and the very beginning tch of Row 2.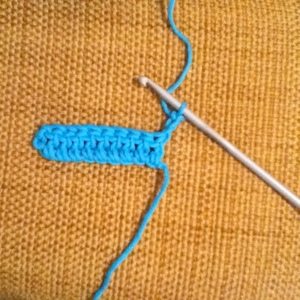 Row 2: ch 3 (tch made), turn, dc between first and second dc on the previous row. Arrow in picture below points to tch and shows the dc next to tch.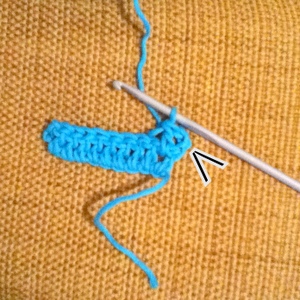 dc between dc across 7 more times. Picture below shows this completed.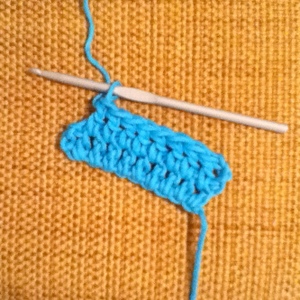 dc between final dc and tch. Final stitch count: 9 dc + 1 tch. Picture below shows the final dc of row in progress. Arrow points to space between final dc and tch.
Row 3: Repeat row two until the desired length is reached. Finish off. Picture below shows Row 3 completed.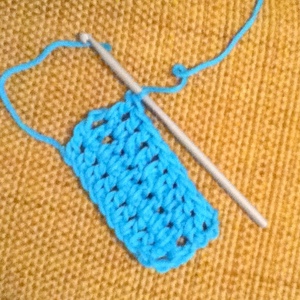 The following pictures show what the swatch looks like at 4, 5, and 6 rows long.
Row 4 completed.

Row 5 completed.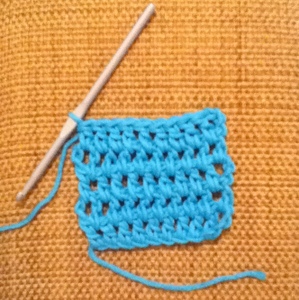 Row 6 completed.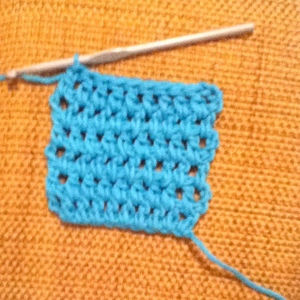 I hope these instructions and pictures have helped. If you have any questions or need any help, please leave a comment below. Thank you!