How to Crochet: Standing Single Crochet
By Caissa "Cami" McClinton –
6 Comments
Standing single crochet is a method for joining a new yarn and/or color to your work. It is as simple as starting with a slip knot on your hook with your new yarn and making a single crochet stitch. You can use this technique in place of having to tie your new yarn to your work.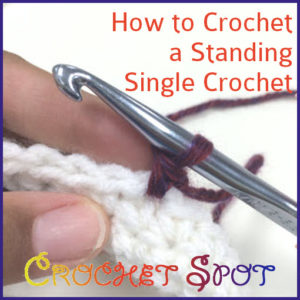 Start with any piece of crochet work, which you want to join a new yarn onto. I am using a small swatch of single crochet stitches, as shown below, for the purpose of this tutorial.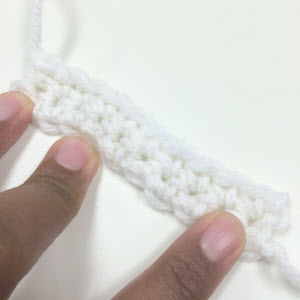 With a different color of yarn, begin with a slip knot on your hook. The photo below shows this done. The arrow is pointing to the stitch where I am going to place the standing single crochet.
You may mouse over images for left-handed views.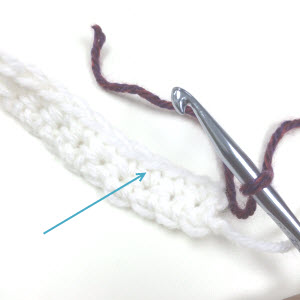 Single crochet into the desired stitch, where you want the new yarn to start. The photos below shows this in progress.
Here I have inserted the hook into the desired stitch.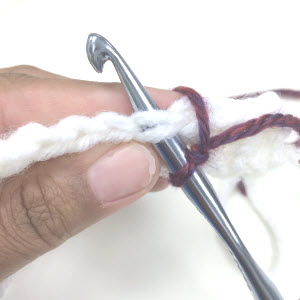 Here I have pulled up a loop.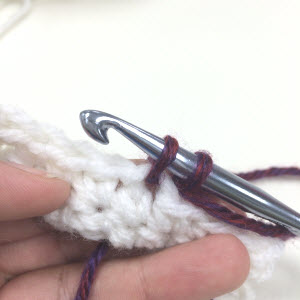 Standing single crochet is complete after yarning over and pulling through. It should look like an ordinary single crochet stitch when complete.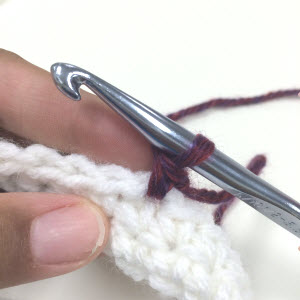 Feel free to continue working across the row with more single crochet stitches, or continuing on with a desired stitch pattern.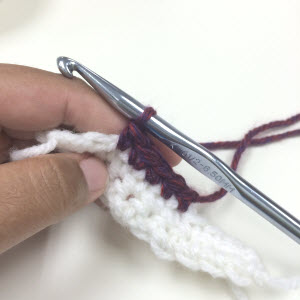 One of the cool things about standing single crochet is that you can join yarn literally anywhere in your work where you can insert your hook. This is a useful technique in shaping and colorwork.
Please let me know if you have any questions!