20 Great Crochet Patterns for the College-Bound
By Caissa "Cami" McClinton –
Be the first to comment
Did your eyes well up with tears this past month as you watched someone special walk across the stage and receive a high school diploma? The college years are a very special time in someone's life. I remember when my mom dropped me off at the residence hall with all my stuff. She came running back in to make sure I had a quarter for a phone call. (Yes, I'm dating myself, but I don't care! It was the 1990s!)
It was during my college years that I learned how to make a space like home and uniquely my own. I missed my family quite a bit but I was comforted by the things that reminded me of home and family. Why not send your child/friend/family member off to college with something special and crocheted especially for them by you!
To Keep Warm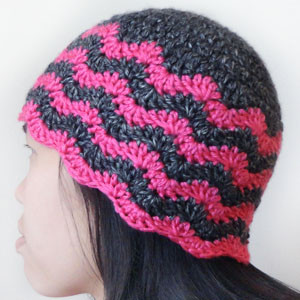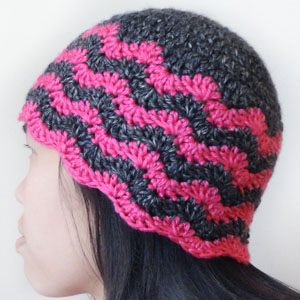 Combat cold climates with the Chevron Beanie. Layer that with the Hooded Scarf if you need it!
Dorms can be drafty, so make sure that your loved one's feet are covered with the Easy Adjustable Socks.
Keep it classic in the colder months with the Timeless Scarf or quick with the Homespun Scarf.
For a Good Night's Rest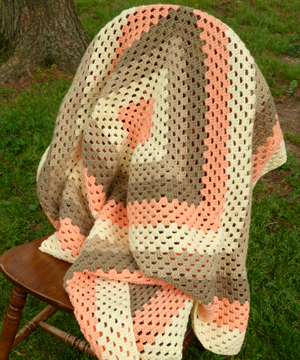 Things can get chilly in the residence hall, so let your student cover up with the Mrs. Muir Afghan or the Kaleido Blanket. If the roommate wants to study in the room during sleep time, the Sleep Mask can help!
To Organize the Dorm Room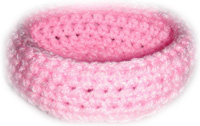 If you don't have much time before the sendoff, these Hexagonal Nesting Boxes and All Purpose Nick Nack Dish patterns work up quickly and provide much needed storage space.
For Laundry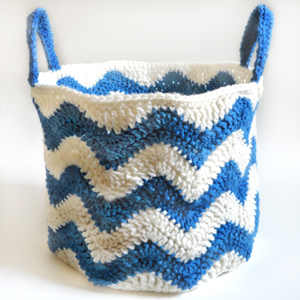 Yep. Your student has to do laundry!! Yay! This stylish Chevron Basket is a great way to wrangle the dirty clothes.
For Cleaning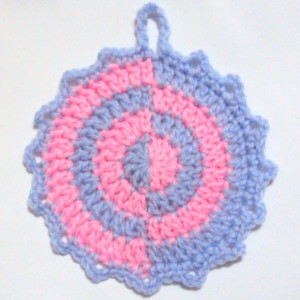 Parents aren't around in college to clean up. Make sure your student is ready with washcloths, scrubbies, and dishcloths.
3 Pretty Washcloths in Single Crochet
Optical Illusion Tawashi
Absolutely Fast Dishcloth
All Purpose Scrubbie
To Carry Books & Things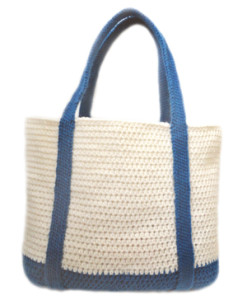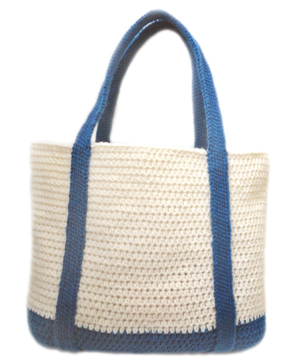 A Classic Tote Bag will hold books, gym clothes, or whatever your student needs. The Magical Market Bag cuts down on waste when your student stocks up on snacks. And the Water Bottle Holder is just a good idea. So easy to keep hydrated!!
To Show Team Pride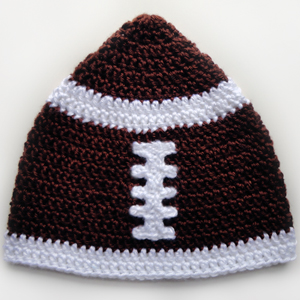 For a football superfan, the Football Hat is a must have! Careful, though. You'll probably receive orders from your student's friends, too!
For Music Majors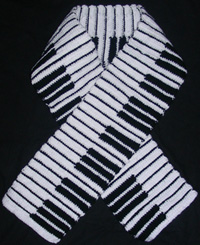 For the musically inclined, The Piano Key Scarf is a really special way to express a love of music!
So what about you, my friends? Have any fun college memories to share? Are you stitching up something special for a college-bound student? Please leave your thoughts, ideas and questions in the comment section below.