Posted in
Tutorials and Help
on November 1st, 2016 by Candace –
Be the first to comment
I recently set my sights on trying to crochet flat objects in the round using the Magic Adjustable Ring and my Tunisian in the round technique. Guess what. It wasn't as simple as I thought it would be. But when have you ever known me to not enjoy a challenge? Trial and error and reading my crochet paid off, and now you can learn, too! You just need yarn and a hook with a cable.
Left handed? If you hover over the photos, you can see another view.
Start off by readying your ring as usual.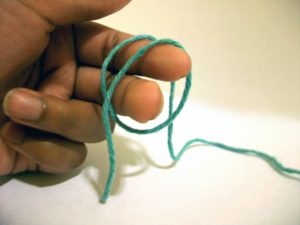 read more »